Suilven photobook available for download
, by Coigach & Assynt Living Landscape
Following the success of the Suilven Path project's blog posts last year, the project's lead Chris Goodman of John Muir Trust made the blog posts into a wonderful photobook.
Due to the high cost of printing them we only have a small number of copies available to read which are located at: Suileag bothy, Glencanisp Lodge, Assynt Leisure Centre and our office.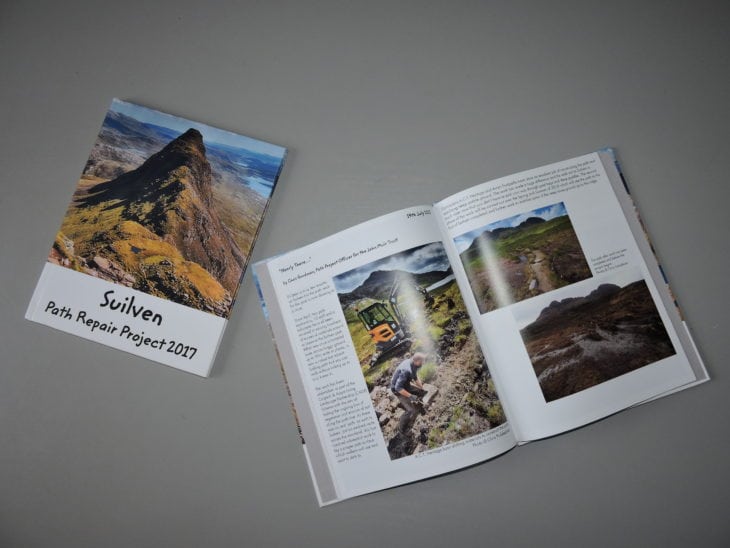 We always take a copy with us to events like the Coigach Gathering or the Assynt Games and people love having a look through at the stunning photos and the great text alongside them.
The blogs are all still available to read on the website but you can now also download the pdf version of the photobook!
Due to the high file size we had to split it into two files for our website to accept it, but we're looking to put a higher resolution version up at some point in the future.
Download Part 1 and Part 2 of the photobook below:
Download Suilven Path Repair 2017 Photobook Part 1
Download Suilven Path Repair 2017 Photobook Part 2
Find out more about the Suilven Path Project here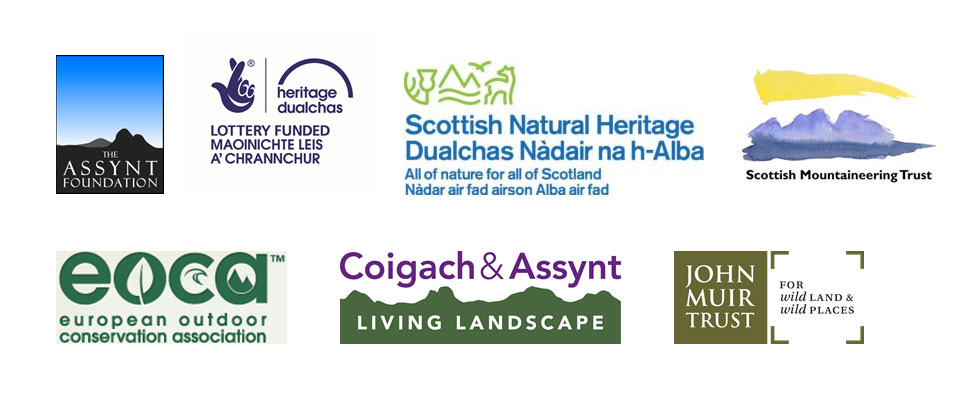 ---
Coigach & Assynt Living Landscape