Fox Point Path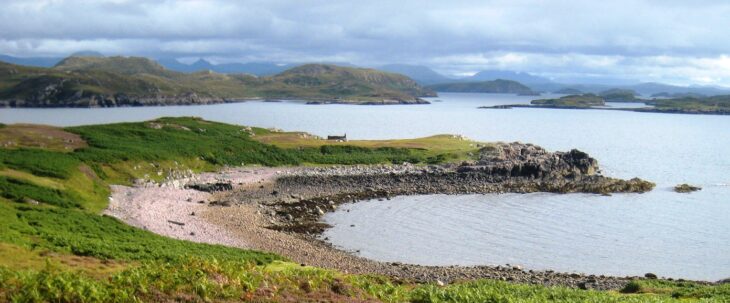 The path around Fox Point provides a recreational route from the crofting village of Polbain to the Pier of Old Dornie. The Fox Point Path improvements, which have now been completed, allow better access by residents and visitors, enabling them to appreciate the natural beauty of this part of the Coigach coastline.
This project is important as it enables people to further appreciate the outstanding natural landscapes, culture and wildlife of this area. It contributes to the quality of visitor experience and by adding another activity encourages extended visitor stay, thereby benefiting the local tourist business.
In July and August 2020, members of the local community who regularly walk the path, crofting tenants and the access officer were approached to ask their views on the proposed works outlined. The feedback was that any works should be 'light touch' with priority given to the steep bedrock and particularly signage/ interpretation and better waymarkers, which have been included in the project works.
This path is a component for the long-term vision to see a coastal heritage trail stretching from Coigach and Assynt on to the North Coast. Work was completed in June 2021 and the new path is now in use.