'North West Regenerate': another exciting opportunity for the North West Highlands
, by Sue Walker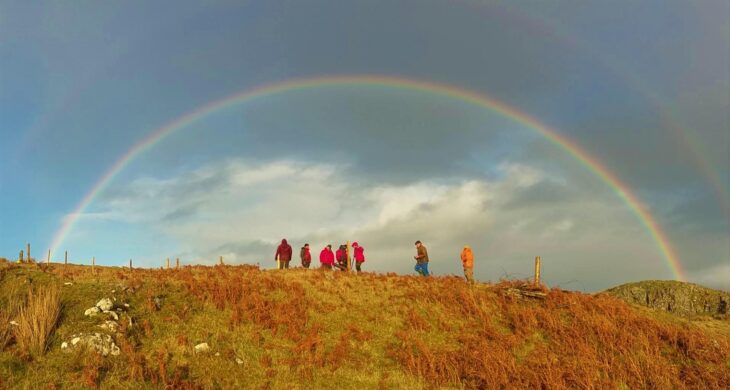 An exciting local project is being developed called North West Regenerate: Supporting communities to drive – and thrive from – ecological restoration.
The project area stretches from Coigach in the south, north to Durness and east to Bettyhill: the same as the NorthWest2045 work (see northwest2045.scot for details). The diverse partners include community groups, local development trusts, and community, private and environmental NGO landowners from across the area.
We are applying to the Endangered Landscape Programme for a 5-year grant (maximum $5 million). The exact nature of the work is being discussed; broadly, we hope to include habitat restoration and building skills for nature-based jobs, as well as celebrating the connection between people and nature.
The partners are striving to ensure that the project is strongly embedded in our communities, to create genuine, lasting change. All partners will make decisions together and share the responsibility for achieving results.
This short development phase (deadline 18th February!) is being coordinated by Coigach-based @LizzieWilliams on behalf of all the partners.
If you would like to know more about this exciting opportunity, or contribute ideas to help us ensure the project truly reflects the needs of our community, please join our online information session on Thursday 20th January at 7.30pm via Zoom. Please email lizzie.w.williams@gmail.com for a link.
---
Sue Walker