New roof will help open Croft House doors to visitors
, by Coigach & Assynt Living Landscape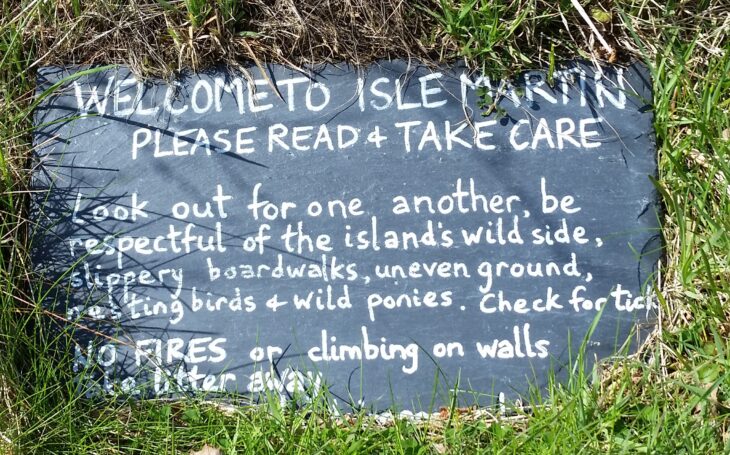 After the blizzards of Easter, the spring has entered mildly.  Taking advantage of the first of the sunny days after the snows I arranged to visit Isle Martin to review the CALLP project that has renovated the roof of the Croft House.  However, as always, when I arrive at Isle Martin, it was the hum of bees that I immediately noticed.
I first visited the Croft House in 2018 when the Isle Martin Trust (IMT), a community organisation that owns Isle Martin, were prioritising buildings that could be included into the built heritage aspect of the scheme.  Of the variety of buildings the 18th century Croft House was chosen as it is rented out and provides an income for the Trust, and the leaking roof was causing problems with damp.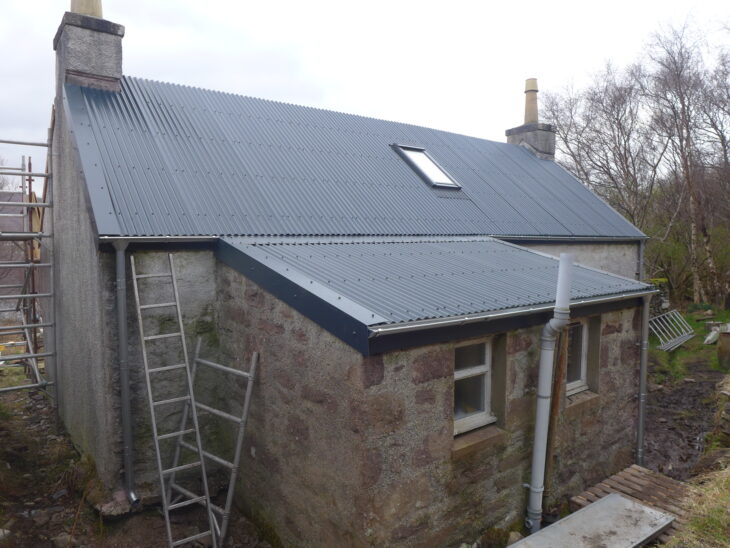 The Isle Martin Trust proposed a project where the roof would be replaced by a contractor to stop damp coming in from above, funded by the National Lottery Heritage Fund, through CALLP.  Additionally, the Isle Martin Trust volunteers would address damp rising from the ground through volunteers repairing and extending a French drain about the house.
On my latest visit the first stage of the project had finished and the Croft House roof has been expertly replaced by Bush Building Services, a local contractor from Scoraig.  IMT director John Mcintyre mentioned that many of the people who have seen the work commented that they wish their roof was just as good.  I was delighted to see the completion of the work and see that through CALLP we have been able to contribute to this project.  The new roof will give the building a new lease of life for decades to come and provides an opportunity for the wider community to experience the tranquillity of the island.
---
Coigach & Assynt Living Landscape