Glen Canisp nature trail repairs complete
, by Coigach & Assynt Living Landscape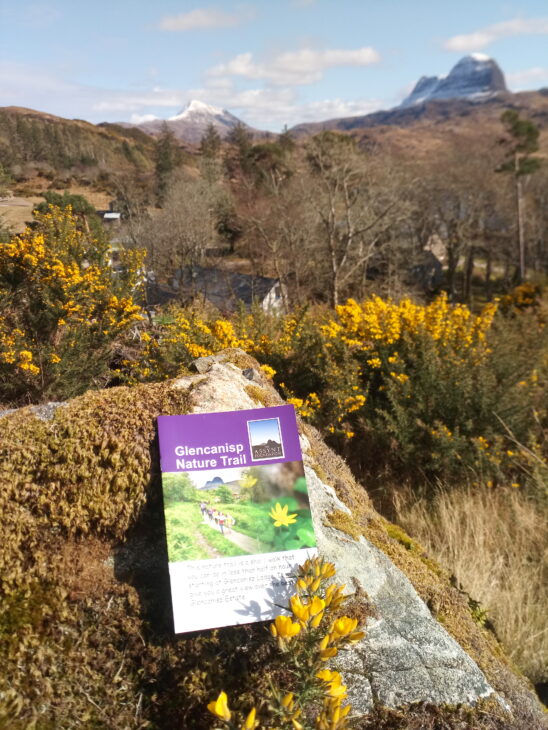 The summit of Suilven dominates the peaks of Coigach and Assynt.  Whether it is the camel back profile spied from Stac Pollaidh or Elphin, or the bald pate rising over Lochinver, Suilven is one of Scotland's most distinctive mountains.  However for me the most picturesque view of Suilven is from Glencanisp itself.
Recently I had the chance to sit down with Assynt Foundation Chair, Claire Belshaw, in the Glencanisp Walled Garden to discuss the projects that as a partner of Coigach & Assynt Living Landscape, the Foundation have been implementing.  Specifically, I was discussing with Claire the completion of the Glencanisp Nature Trail.  The trail was completed in 2017, but due to a lightening strike the path has been awaiting repair and the printing of a pamphlet.
Claire explained that the purpose of the trail was to make Glencanisp more accessible to locals and visitors and nicely compliments the Lochinver Loop core path.
After chatting with Claire I took the Glencanisp Path.  ACT Heritage who initially created the path and more recently repaired it have done a spectacular job – so much so that I did not notice the repair.  Which brings me back to Suilven.  If you take the path, it provides an ideal view of the twin peaks of Canisp and Suilven!
---
Coigach & Assynt Living Landscape