Builders overcome tough challenges to upgrade Isle Martin Croft
, by Coigach & Assynt Living Landscape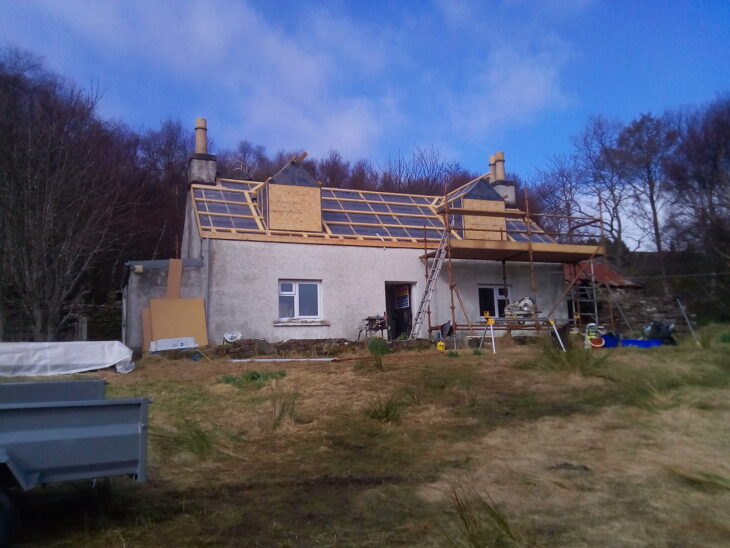 Isle Martin Croft has been given a substantial upgrade, in part thanks to the local firm of builders who tackled the hefty challenges of working on a tiny island with no roads in order to make the improvements.
The Croft has been mainly unoccupied for thirty years and suffered from damp and neglect. However after careful consideration Isle Martin Trust, which looks after the island, decided it would be worth upgrading to offer accommodation to groups, and provide letting income to support the Trust's work.
We commissioned an initial professional assessment, which produced a long list of required refurbishment work. The Coigach and Assynt Living Landscape Partnership Scheme (CALLP) were able to provide £55,000 for the work, thanks to the National Heritage Lottery Fund, Scottish Wildlife Trust and their other funding partners.
A local building company run by Scoraig's Ewan Bush has now been working on site since 1 March 2021. They chose to live in the island's basic accommodation and rose to the considerable challenges of transporting materials and working on an island without roads.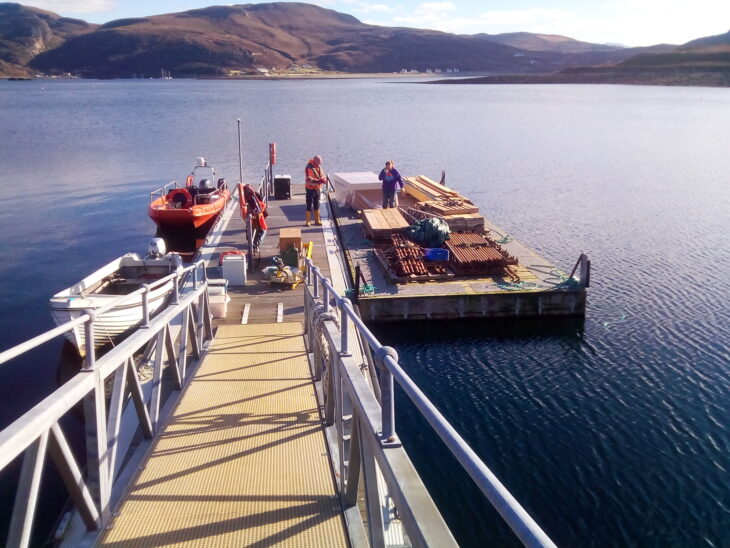 To address the immediate preservation of the building, the tin roof, dormers and roof timbers have been replaced, insulation added and drainage improved in the first phase of the work, which is due to be completed very soon.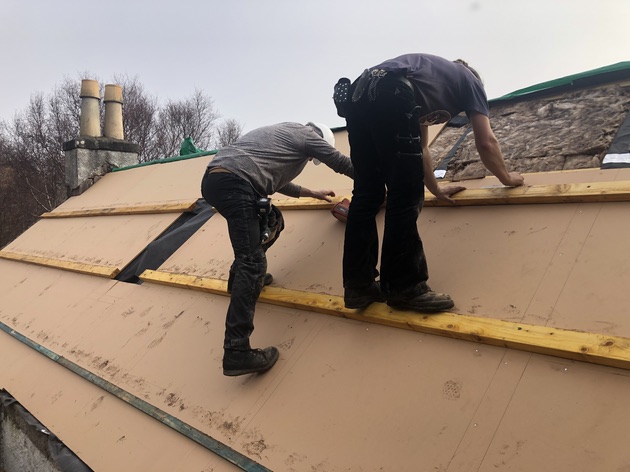 Isle Martin Trust will look to source funds for the next phase to include lining the chimney, addressing downstairs damp, replacing windows and improving bathroom facilities, when time and capacity allow.
The house has two upstairs bedrooms. It can be let for groups of four currently, although that may increase as fire safety provision is improved. The property is ideal for short breaks and particularly for leaders of larger groups staying in the other 'bunkhouse'-style accommodation on the island. In its current condition the croft house will be habitable in warmer months. Visitors understand their accommodation is 'basic', but enjoy the simple pleasure of staying there in such a lovely location. Hardy folk may well stay in winter too. The rates the Trust charge will reflect the standard offered and bookings will be be a big help towards its income. The great thing is that this current work has stopped water getting into the building in the best and most long-lasting manner, it is a great leap forward.
The Isle Martin Trust are grateful for the donation of expertise by Chris Morgan of John Gilbert Architects, builder Bernard Planterose, IMT Directors John McIntyre, Lesley Strachan and Becky Thomson, transport by Wester Ross Fisheries and labouring by many volunteers at various stages, who have made the project possible.
Becky Thomson, Isle Martin Trust
---
Coigach & Assynt Living Landscape