Factfinding for a new deer larder for Glencanisp
, by Coigach & Assynt Living Landscape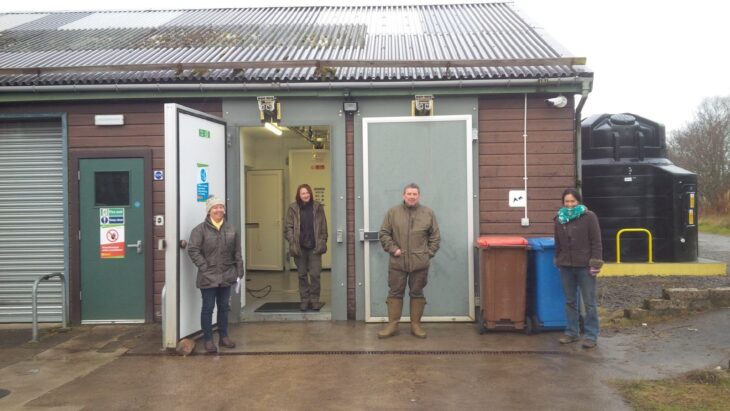 As part of the CALLP Sustainable Deer Management Project, Claire Belshaw (Chair, Assynt Foundation), Romany Garnett (Quinag Conservation Officer, John Muir Trust) and Fiona Saywell (Education Manager, CALLP) are involved in the planning for a new deer larder to be installed at Glencanisp. As part of the process they visited the Lairg deer larder on a pre-Christmas visit. The visit to the Forestry and Land Scotland facility provided useful insight into the running and management involved with this vital part of the deer management process. Thank you to Derick Macaskill and Michelle Allsopp for hosting us!
Deer management has great benefits for the welfare of the wild deer herd.  It improves the habitat, creating shelter and a good quality food source for the deer.  As a by-product a healthy, organic, sustainably sourced food in the form of venison is produced.
The CALLP project is aiming to help more local deer managers to gain accredited training by offering DSC Level 1 training locally, and also to improve the facilities for these trained stalkers to process small quantities of venison. The visit to Lairg was extremely useful and demonstrated the processes of best practice for larder management to the visitors in an easily digestible way.
---
Coigach & Assynt Living Landscape