What to Spot: April Edition
, by Coigach & Assynt Living Landscape
Well, here we are with our final 'what to spot' blog. That's a full year of wildlife for you to look out for in the Coigach and Assynt area.
We have really enjoyed this collaboration and hope you have too.
This month should see a few bumblebees on the move, these will be queens that have hibernated over the winter and are now looking for a food source. Early flowering plants are vital to the survival of our bumblebees as these queens need loads of energy to start the build-up of this year's colonies. Even your garden daffodils will help.
Want to know lots more about bumblebees? Have a look here www.bumblebeeconservation.org
Don't forget that many of the same plants that the bumblebees rely on are also vital to the butterflies that will be on the wing now too. Just a couple to look for are the Small Tortoiseshell and the Green-veined White.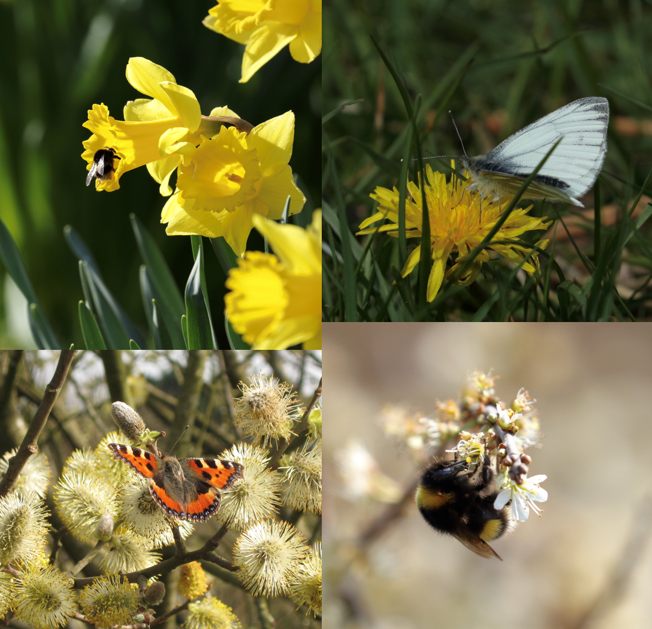 Other wildlife on the move, and so more visible now includes the Slow-worm. This reptile loves to bask on south facing rocks gathering heat from any sunshine that presents itself. Being cold blooded they don't generate enough heat internally to allow them to be active enough to find food. Hence the need to bask undisturbed before looking for a meal.
Our smallest amphibian and only newt, the Palmate Newt, will also be more visible now as it moves from its overwintering site to a lochan to breed.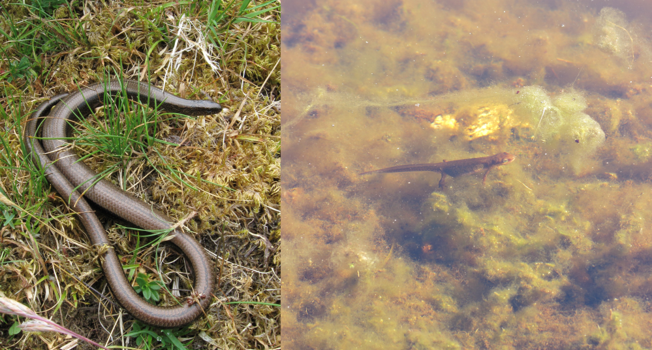 April is massive in the world of bird migration. Many of the species that winter with us will have left by now, or be ready to go: Fieldfare, Redwing, Blackbird, Robin, to name a few. The last two might seem odd on this list, but a high proportion of the blackbirds and robins we see during the winter will have been here escaping much colder conditions in mainland Europe and Scandinavia.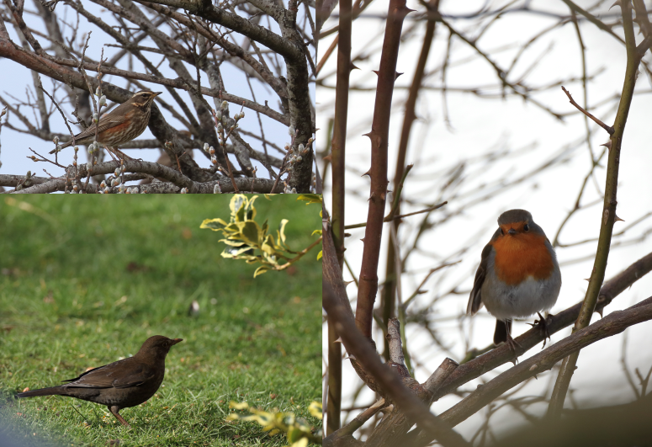 As these birds leave we will start to see an ever-increasing number of summer migrants arriving here to breed: Swallow, House Martin, Willow Warbler, Wheatear, Cuckoo, Sedge Warbler, Greenshank, Common and Arctic Terns, Ring Ouzel…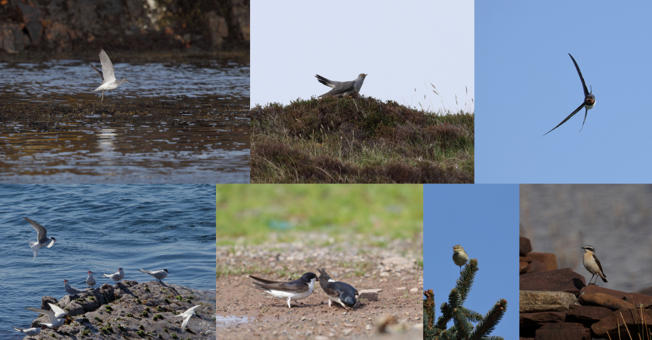 It is one of the best times of the year as the skies once again fill with the sight and, of course, the sounds of all these birds busy attracting a mate, displaying, nest building and soon feeding chicks. They are very busy.
More and more flowering plants are coming into bloom, or are greatly increasing in number with the increasing daylight and temperatures. Larch and Willow trees are full of female flowers and male catkins. Shaded floors in areas of woodland can be carpeted with Lesser Celandine now. A few flowers of Wood Sorrel will also start to appear this month and the gorse will be going back in some spots but still abundant in others. The delicate flowers of the Common Dog Violet are one more sign that the natural world is in full swing now.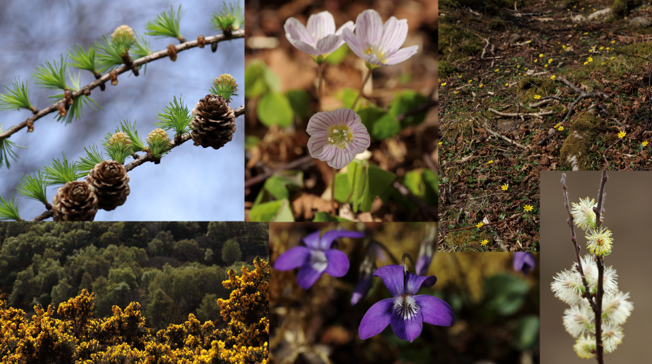 It's also a bit easier to look for Whales and Dolphins now as the winds drop and the sea calms down, a bit! Any elevated location around the coast makes a good viewing spot. The two main things to take with you are a reasonable set of binoculars and lots of patience.
Take your time and you might spot one or more of these cetaceans: Harbour Porpoise, Common Dolphin, Risso's Dolphin, Minke Whale later in the month or even Orca. There is a west coast population of Orca with the huge male 'John Coe' having a very distinctive notch at the base of his massive dorsal fin.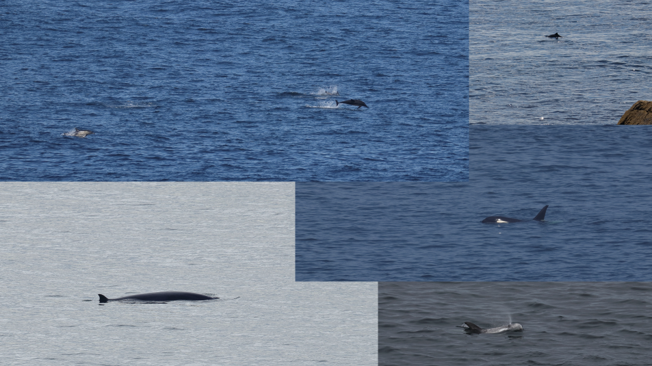 So, no matter where you go in the Coigach and Assynt landscape there is wildlife to see and hear. Please remember to respect both the landscape and its wildlife.
To finish here's a too infrequently repeated quote "take nothing but pictures; leave nothing but footprints; kill nothing but time"
Thank you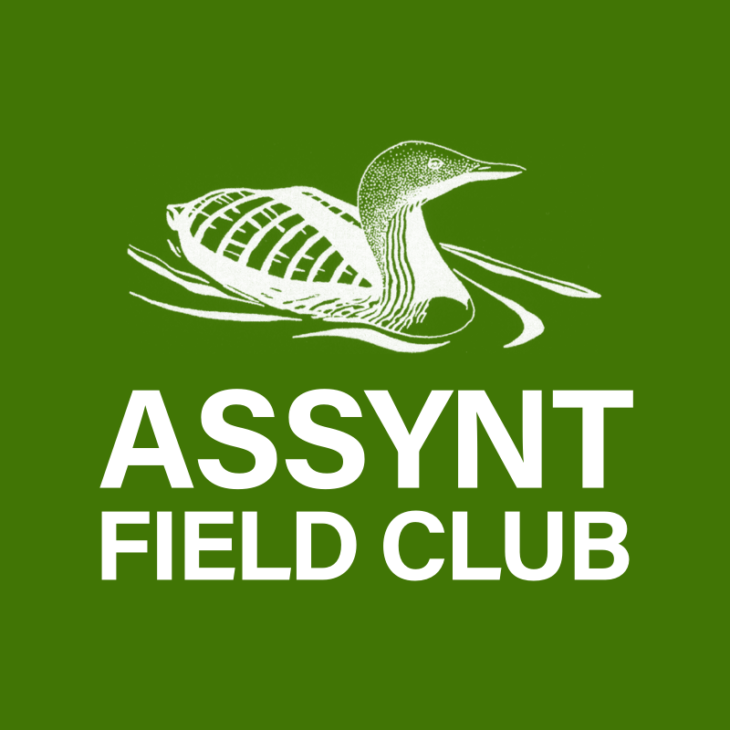 ---
Coigach & Assynt Living Landscape