October Monthly Volunteer Day
, by Coigach & Assynt Living Landscape
Autumn seems to of come around so fast this year! A beautiful crisp day with on off showers meant we had a rainbow for most of the session!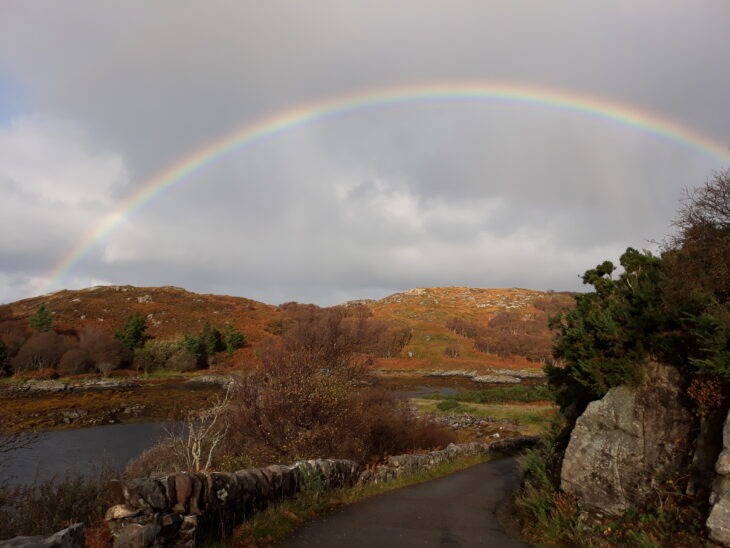 As our penultimate volunteer day this year we went for an autumnal stroll with a purpose: to collect Rose hips for the Little Assynt Tree Nursery in order to grow more. We were joined by Nick and Susan from the tree nursery to show us the best place for collecting, leaving behind enough for reproduction and wildlife. Fortunately, the walking was easy as we ended up searching along roadsides, but the real challenge was getting to the bush and then getting the hips without being spiked!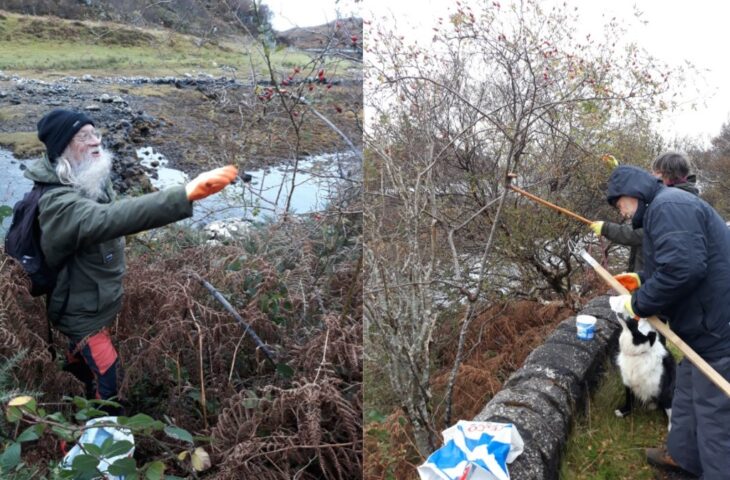 We all had a great day, despite the spikes, and collected plenty for Nick and Susan to use. The next step is for the seeds to be extracted from the red, fleshy hips and sit in a cool, dark, dry place for about 18 months before planting. If planted any sooner they will simply not grow yet, they need a little time to be dormant.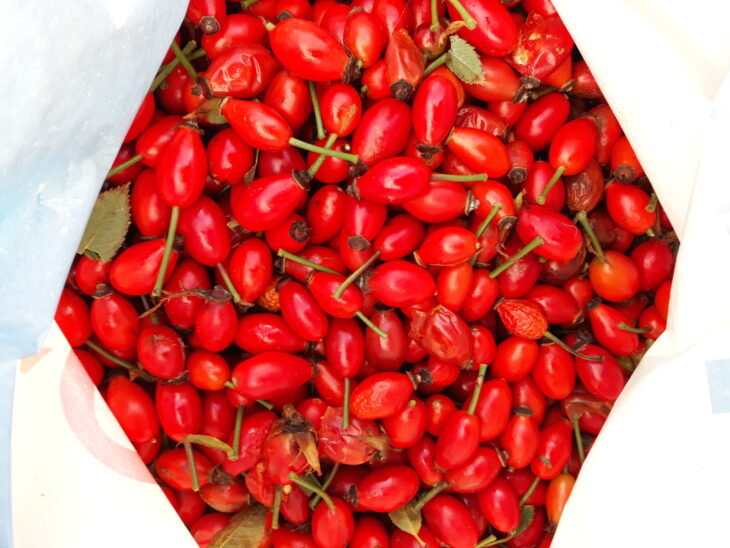 Thank you again to those that came out last week and to Nick and Susan for joining us. Our next volunteer day is on the 28th November and it will be the last one of the year. Please get in touch if you are interested in joining!
---
Coigach & Assynt Living Landscape