Acheninver Path: It's a brilliant walk!
, by Coigach & Assynt Living Landscape
On a gorgeous sunny September weekend, after 2 hours of cajoling, I was able to coax my 6-year-old daughter into the car and head for the beautiful landscape of Coigach.  Following a 45 minute drive to Acheninver, my grumpy daughter reluctantly set off with me to explore the path to the Acheninver Beach that has recently been upgraded from an informal track to more solid footing.
The Acheninver Coastal Path is a project of Coigach & Assynt Living Landscape Partnership (CALLP) and is being implemented by Coigach Community Development Company (CCDC) in coordination with Scottish Wildlife Trust.  The path work on the coastal part of the Acheninver Path was finished in the early September 2019 by ACT Heritage Ltd., a contractor with local roots.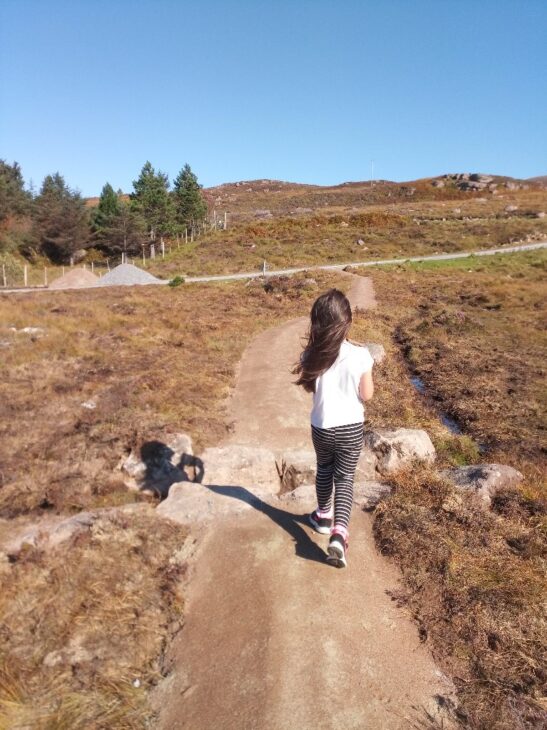 Starting from East Acheninver the 150m of upgraded path to Acheninver Beach has resolved the wet, peaty slog.  The path builders have now placed steps that provide firmer footing to the beach.  Once on the beach we followed the coast west and crossed the Acheninver burn, Alt Ach' a' Bhraighe.  From the burn one can either follow up the newly upgraded path to the Acheninver Hostel or keep following the coast to Badenscallie.

My now animated daughter chose the walk to Badenscallie, which was fortunately dry as she raced ahead.  She loved the blocky sandstone coast which makes the walk so interesting, as she clambered over the sea cut ledges.  Although the path to Badenscallie is quite braided, CCDC have plans to way mark the path so that the impacts of walkers on the common grazings is in future reduced.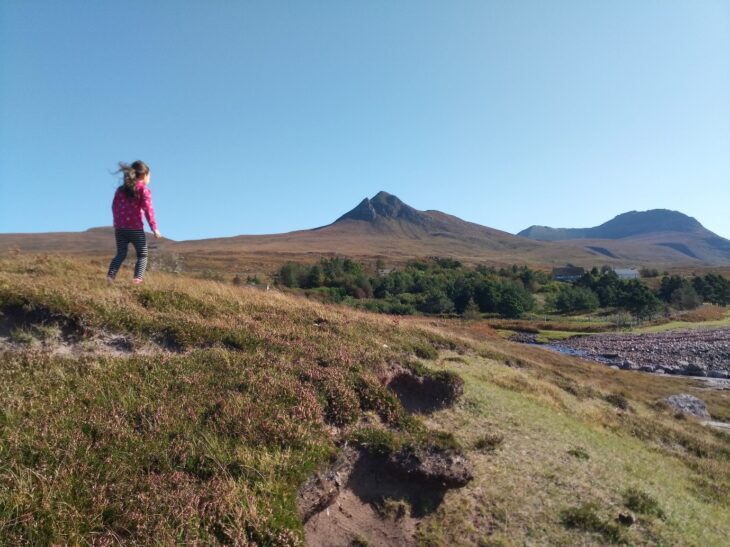 Starting the walk from East Acheninver means that the grand vista of Ben Mor Coigach is reserved for the return walk.  The mountain is the namesake of the Scottish Wildlife Trust's largest reserve, and when traveling by car north up the coast of Lochbroom, Ben Mor Coigach appears as a crown over Ullapool. Having just as much fun on the return leg, my daughter did not grumble at all about the approximately 3km walk there and back.  When I asked her if the walk had been good, she said, "This is not a good walk! This is a brilliant walk!"
My congratulations to CCDC for making the coast of Coigach more accessible through the CALLP Scheme and to the National Lottery Heritage Fund and EB Scotland for supporting the upgrade of such a brilliant walk!
---
Coigach & Assynt Living Landscape