Orographic Performance comes to Little Assynt All Abilities Path
, by Coigach & Assynt Living Landscape
Last Tuesday we had some visitors to Coigach & Assynt Living Landscape by the name of Oceanallover. Currently they are on a tour of Scotland, performing their amazing Orographic piece. When we were first contacted about hosting a performance, we were intrigued and a look at their website and past events just made us want them to perform in the amazing landscape Coigach and Assynt have to offer event more!
Myself and Laura spent days brainstorming on a place that would be perfect for their performance which is inspired by mountains, emotion and ecology. One site visit to Little Assynt and we knew it had to be there. We sent pictures of our walk and the views over to Oceanallover and Feral Arts, who are the producers for the show, and they all agreed this would be the place!

After months of planning, the time came for us to meet Oceanallover on the Monday before the performance and show them around the site. The weather had other ideas and thick cloud and heavy drizzle obscured the mountains and most of the views. Unsurprisingly,  some of the cast didn't believe it was the same place and that the mountains weren't really there! However they persevered and planned the show for the next day.
And what a day it was! The weather was fantastic (maybe even too hot!) as the performers disappeared into the landscape before visitors arrived. Led by Dougie Strang, the visitors where taken on a journey along the All Abilities Path discovering the  music, poetry and song of the Orographic performance. Photographer Chris Puddephatt joined us for the event and took the stunning pictures shown below. I couldn't choose which I liked the best!
In the evening we held a selection of supporting talks including our Assistant Scheme Manager Laura on the progress of CALL so far, Romany Garnett (John Muir Trust) on Quinag, Andy Summers (Highlife Highland) on The Mountain Wildlife of Assynt and Dougie Strang presented a talk and discussion about landscape, imagination, and the ways in which we might deepen our engagement with both. It was a highly informative evening and thoroughly enjoyed by all.
We at CALL would like to say a HUGE thank you to the members of Oceanallover and Feral Arts for bringing Orographic to Coigach and Assynt and wish you all the best on the rest of your tour. We would also like to say thank you to all who came along to the day performance or the talks in the evening in Lochinver.
A few comments from visitors:
"Hypnotic. I know see the site (Little Assynt) in a totally different way!"
"Mad otherworldliness! Absolutely fantastic performance and talks."
" The costumes are so beautiful in the landscape. The weirdness of it!"
" A brilliant concept."
www.oceanallover.co.uk/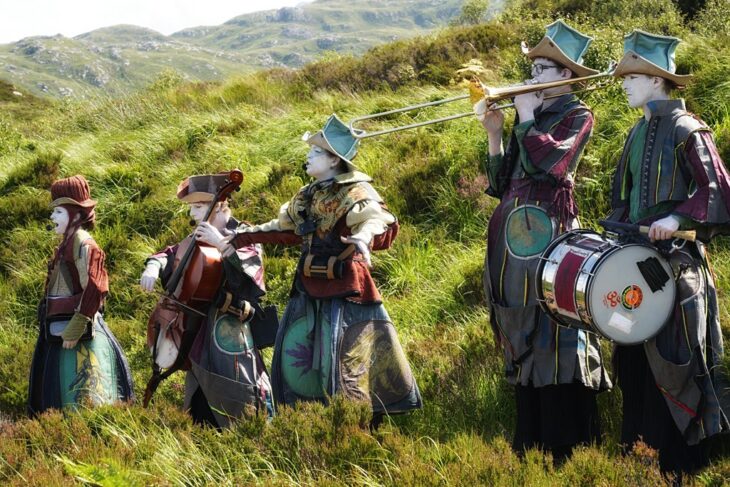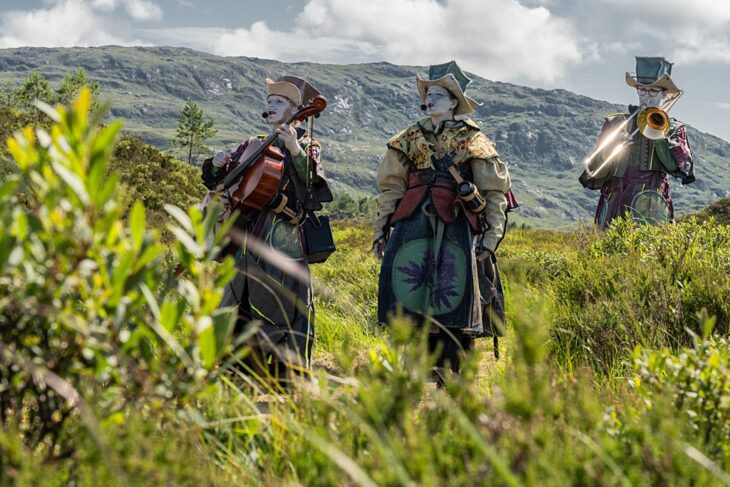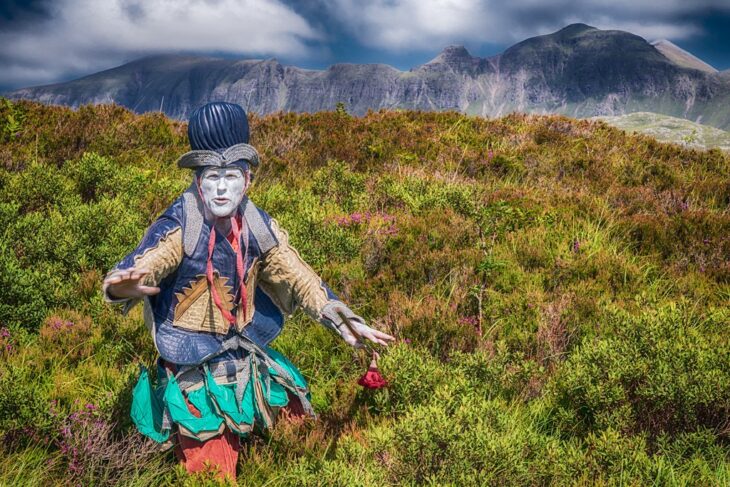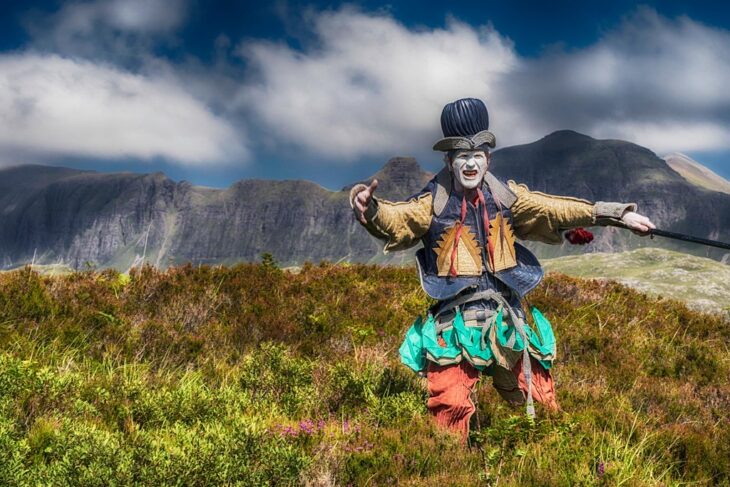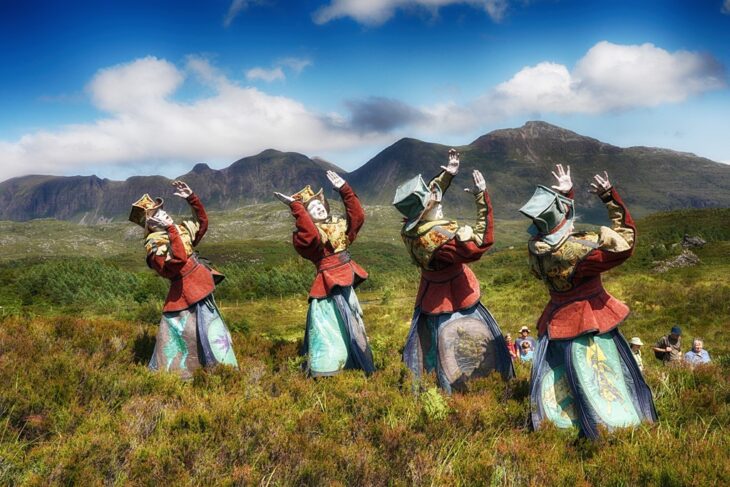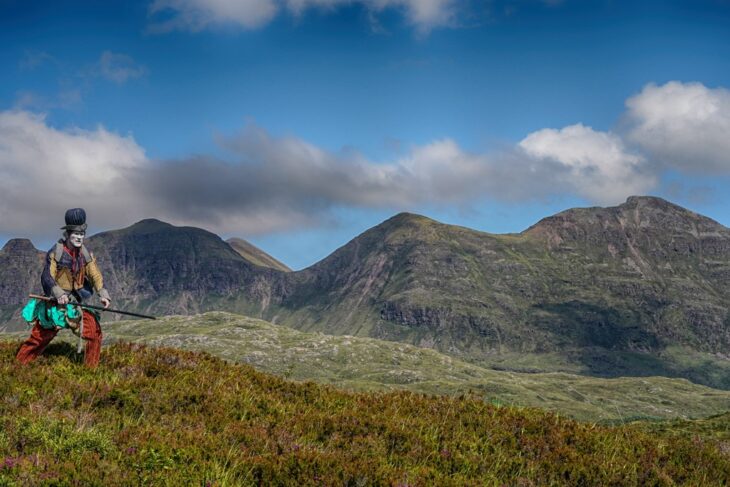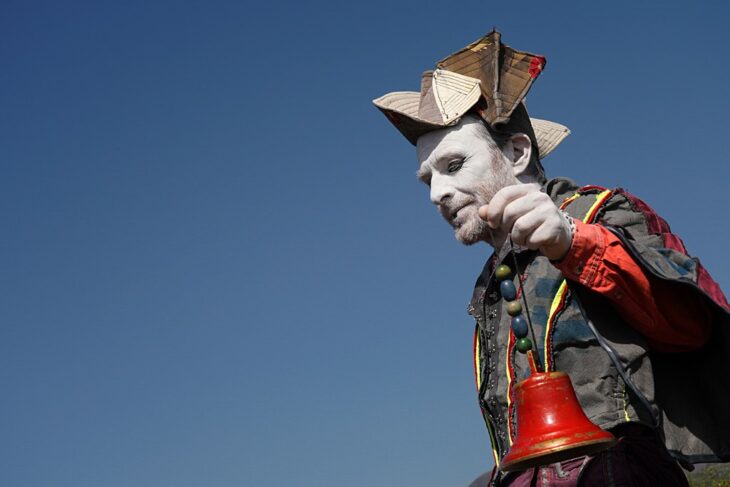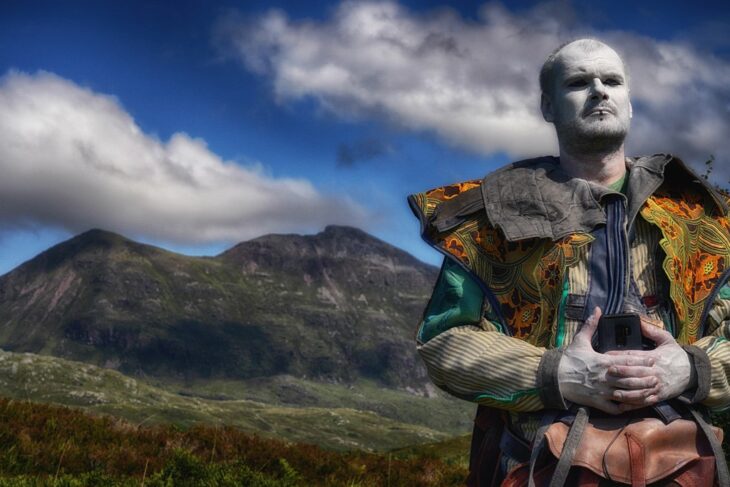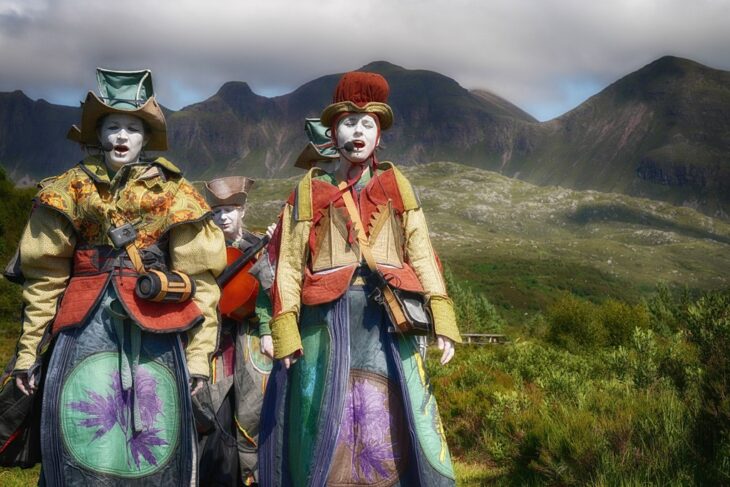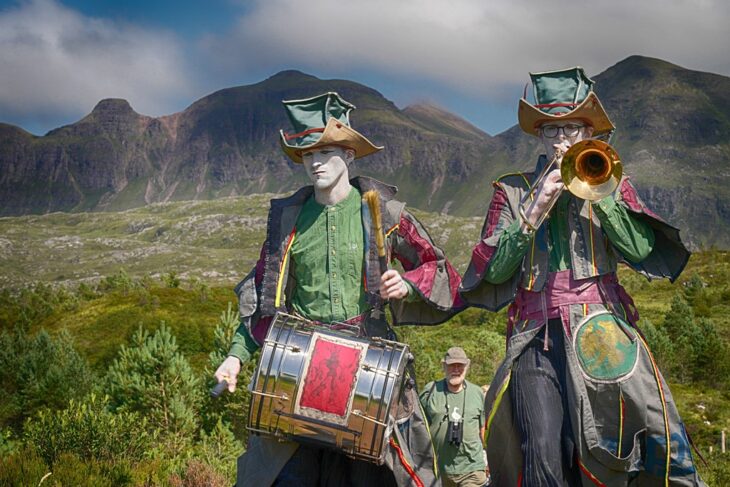 ---
Coigach & Assynt Living Landscape