A Return to Raffin
, by Coigach & Assynt Living Landscape
June's monthly volunteer day was held at Raffin Beach, caring out a second beach clean on the first strip of the beach and moving onto the second. The John Muir Trust run working holidays, and this was the week they were up in Coigach and Assynt, all 10 of them joining the CALL volunteers to help clean the beach.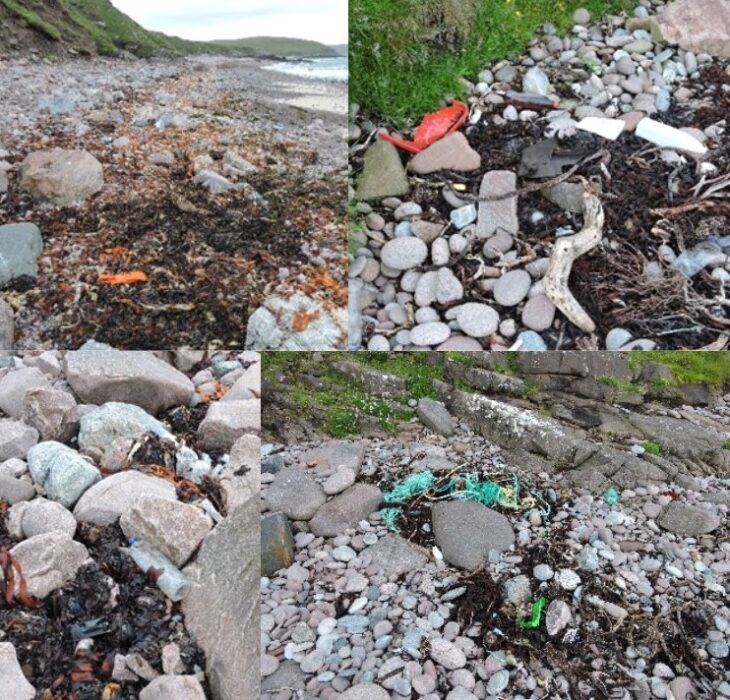 It was an absolutely beautiful day. When we stopped for lunch it was hard to get going again and not just bathe in the sunshine! Despite the temptation, the volunteers carried on all day, collecting 250kg of bagged rubbish plus a lot of large plastic items and even a tyre. An amazing effort and so happy that we managed to get to the next stretch of beach. Our previous clean was 8 months ago and thankfully the rubbish had not returned to the state of before.

Alongside collecting marine litter, we were also keeping our eyes open for any birds or creatures that had been washed in or any mermaid's purses, the capsules made by Skates and Catfish for their young. Found on the day were 2 large Skate cases (possibly flapper skate like the one found on a previous clean) and 2 curly Catfish cases. All of which I will now ID to be recorded with the Assynt Field Club. Also seen in huge numbers was the 6-Spot Burnett Moth, a beautiful day flying moth that seemed to follow us along the coast.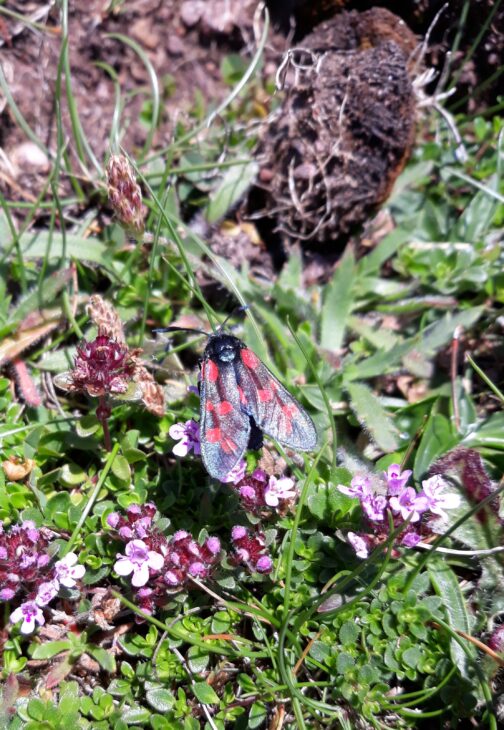 Unfortunately, in our searches, one of our CALL volunteers found a freshly dead adult Gannet, a sad sight to see. After an autopsy on the beach we concluded there was no evidence of plastic in the stomach or throat. A slight positive but sad to see such a magnificent bird on the beach.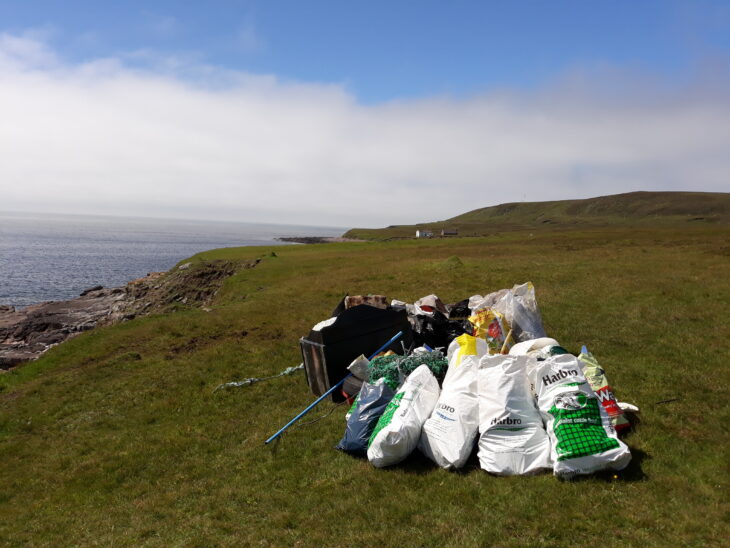 Thank you to the CALL and JMT volunteers for joining me at Raffin. I am so impressed by the amount that we removed, outstanding! Some of the JMT volunteers will be back on other working holidays later in the year and we hope to see you again soon.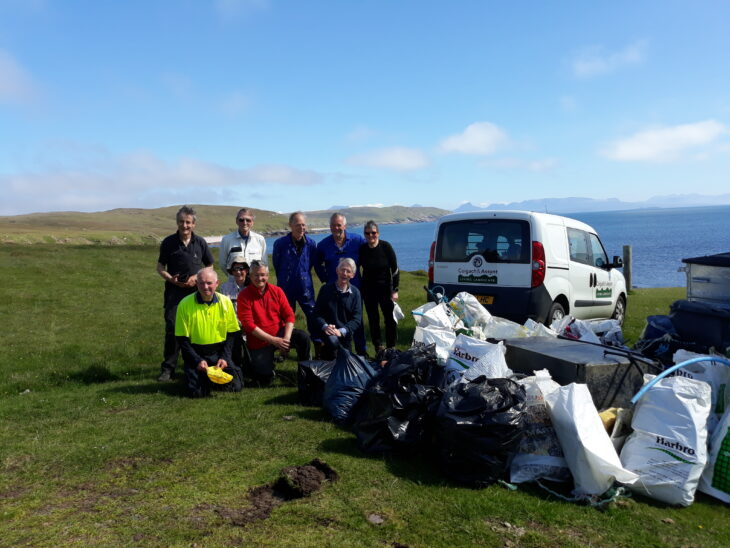 ---
Coigach & Assynt Living Landscape