Willow Cord: Woodland Artisan Course
, by Coigach & Assynt Living Landscape
Guest blog by Chris Goodman, Course Leader
I use timber from trees all the time, whether it's for building and diy jobs, making spoons or as firewood – it's an incredible material which lends itself to all sorts of uses. But recently I'm becoming more and more interested in how we can use some of the other parts of trees and I'm increasingly aware that there's a whole heap of uses for a tree's protective outer layer – it's bark.
Today we were using the bark from willow to make cord – a tough string or thin rope. During the Spring and Summer when the sap is rising the bark will peel off the stem of willow very readily to provide long fibrous material. Boiled with some ash from the fire for an hour the resulting brown strips of willow have good properties of strength and flexibility. The strips can then be twisted and woven or plaited into cord which is surprisingly strong.
And once you've made some cord there's a whole new world of opportunity for what to use it for. We had a go at twisting some of the boiled brown material as well as some of the un-boiled green lengths to create some decorative bracelets and key rings using some of the leftover stems to make beads (just cut the stems into pieces and push out the pith!).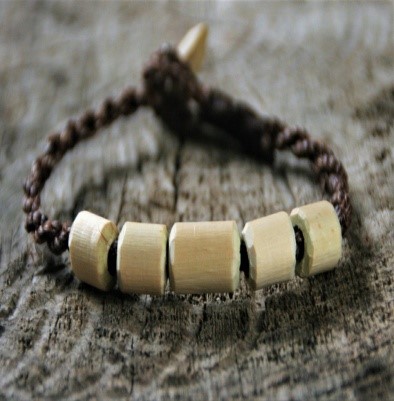 While there's a fair bit of processing initially to prepare the bark for using, this can be done as an intensive one-off session (an afternoon or evenings work) producing a good quantity of boiled and dried bark which can then be stored dry and used at your leisure – maybe in front of the fire on a Winter's evening. A simple and satisfying process of creating useful and beautiful cord.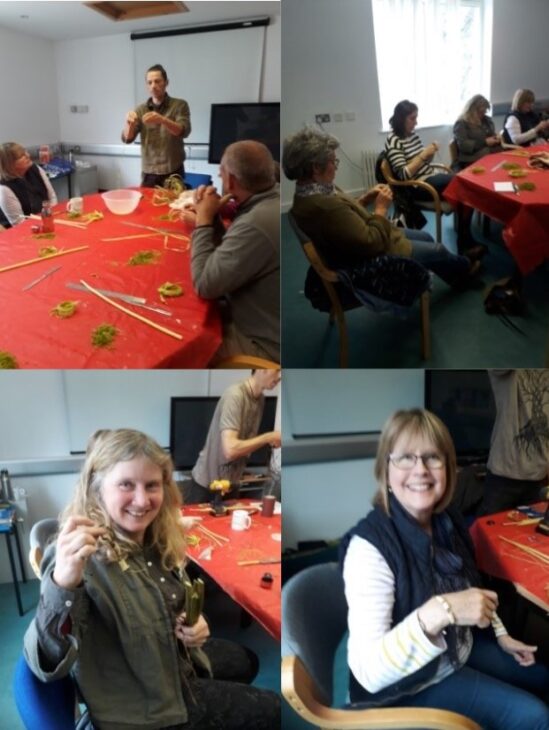 To see more of Chris' beautiful work please visit his website http://assyntwoods.webplus.net/index.html
---
Coigach & Assynt Living Landscape