At the halfway point
, by Coigach & Assynt Living Landscape
We're now halfway through our Landscape Partnership Scheme (where has the time gone???) so it's time for our mid-scheme evaluation. This work, conducted on our behalf by Simon Lees of Countryside Training Partnership, will identify where we've been successful, what challenges there have been, and opportunities for us to make the most of the next two and a half years until the end of the projects in September 2021.
We invited people involved with the scheme to an afternoon workshop in the middle of May, which just happened to coincide with the first warm and sunny weather since Easter. So we made the most of it and took our discussion groups outside.
All the groups reflected on the successes of the scheme so far, the challenges encountered, and what we could do to make the most of the time remaining. This information will be compiled along with our project funding reports and claims from the first half of the scheme plus the Community Consultation Survey to produce a mid-scheme review report with recommendations for the remainder of delivery.
It was a very positive afternoon all round (the sun might have helped with that!) and we're looking forward to the next two and a half years of project delivery.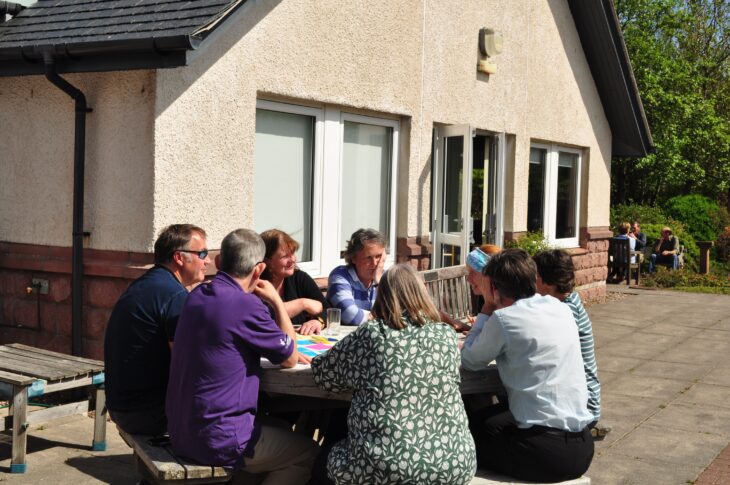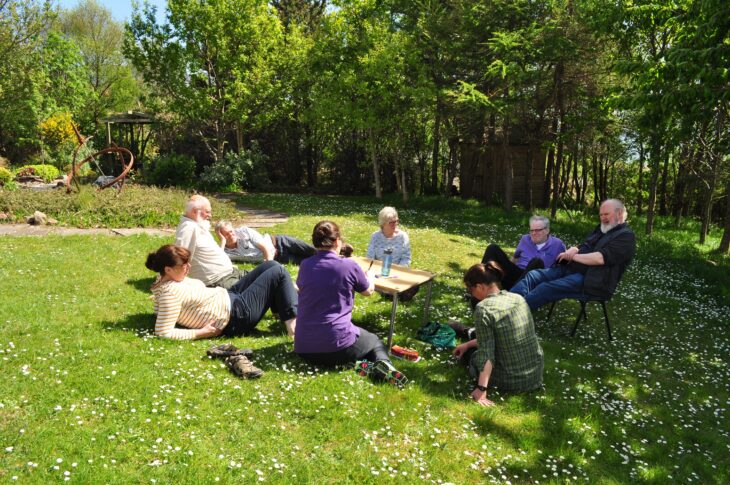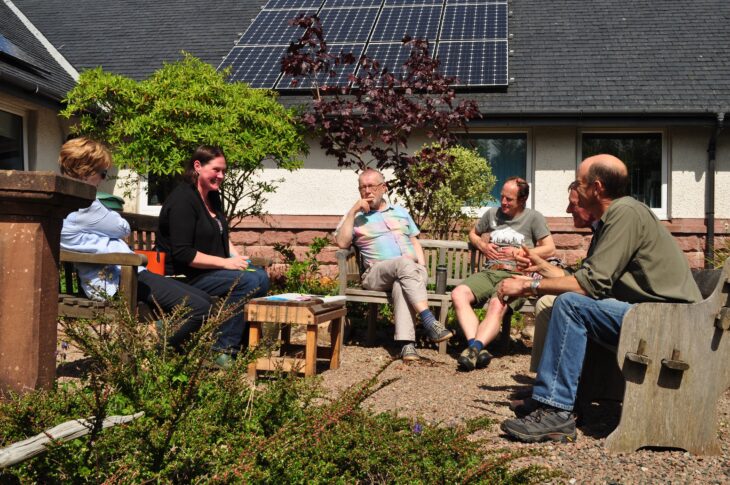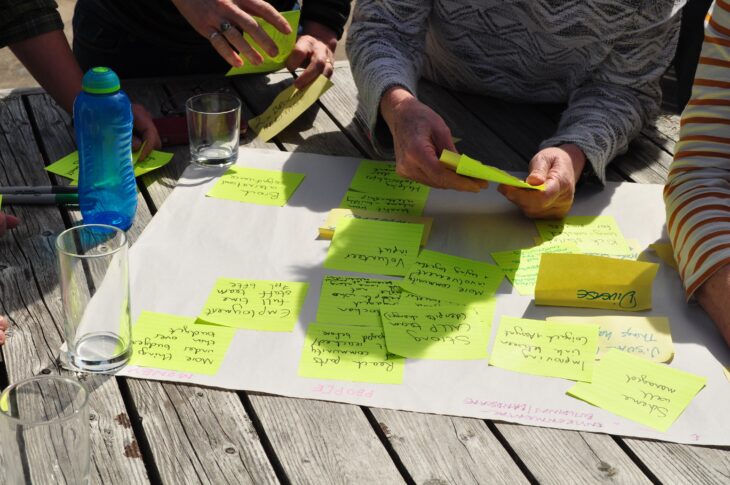 ---
Coigach & Assynt Living Landscape