How did the Flounder get its mouth?
, by Coigach & Assynt Living Landscape
P5s and P6s from Lochinver and Achiltibuie Primary Schools paid a visit to Achmelvich to meet author Ian Stephen for a literacy morning. Ian is an author and storyteller and had come over from the Isle of Lewis as part of a Scottish Book Trust scheme. The pupils walked with Ian along Achmelvich beach hearing stories about how the flounder got its mouth and why the John Dory has a black thumb print on its back. There was also some spontaneous beach cleaning from the children and we collected a bag full of rubbish from the beach. We then all went to Achmelvich Youth Hostel where we sat in front of the stove, warming cold toes and fingers and hearing about "How the birds got their down feathers" and "How Macleod went to the moon and back again". The pupils then had a go at remembering one of the stories and writing the skeleton of the story. Some then told their version to the others. They then headed back to school for lunch and to practise their storytelling skills on the P7s.
http://ianstephen.co.uk/ http://www.scottishbooktrust.com/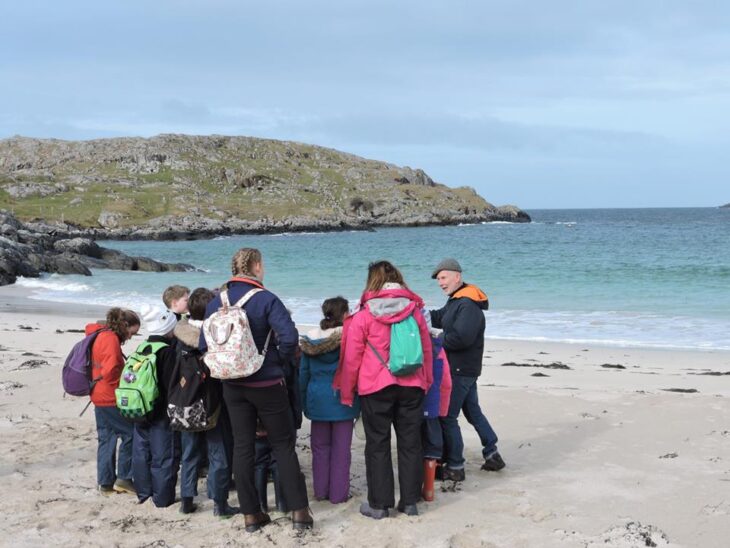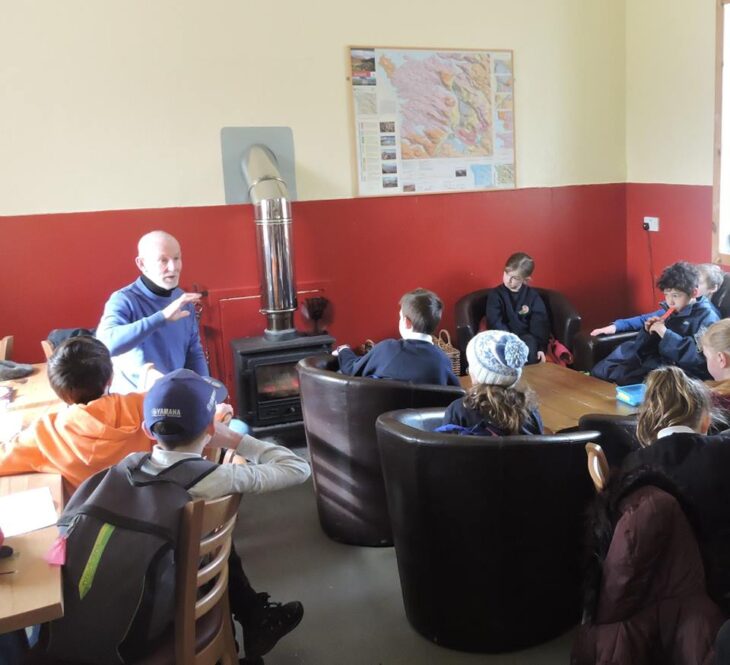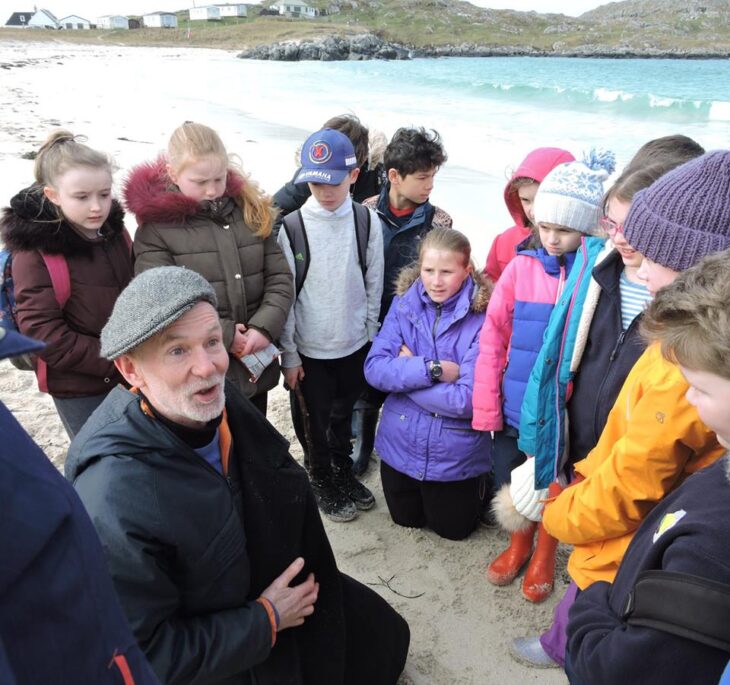 ---
Coigach & Assynt Living Landscape