Happy Heritage Treasures Day!
, by Coigach & Assynt Living Landscape
Today is #HeritageTreasures day so we're sharing some of the heritage treasures being conserved and enhanced through our partnership scheme, made possible thanks to players of the National Lottery through the Heritage Lottery Fund.
Lets start big with the iconic mountain Suilven, where the path has been mightily improved by John Muir Trust over the last two years under the Suilven Path project.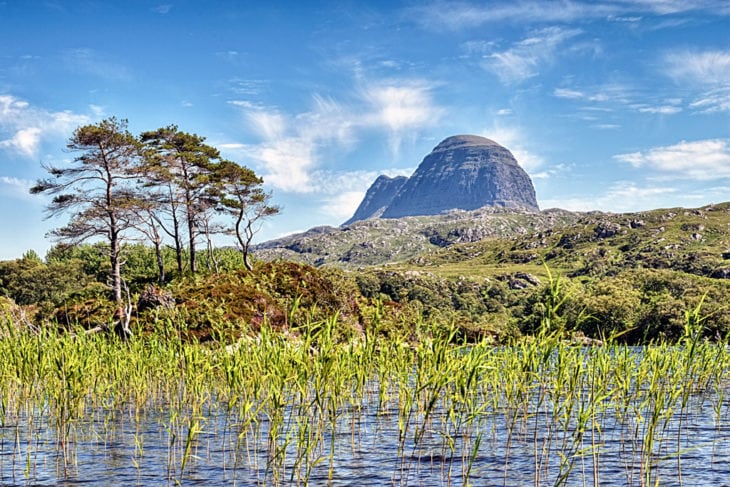 Suilven also holds a Heritage Treasure of its own: the mysterious wall that runs across its ridge, shown here while a helicopter delivers bags of stone for the higher up path repairs. No one quite knows why it's there. Old boundary? Destitution relief work? Who knows.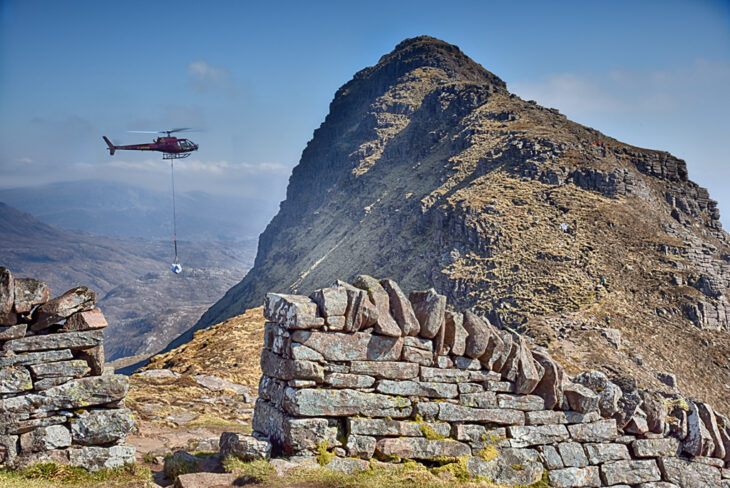 One of the reasons for repairing the Suilven path is to protect the Heritage Treasures at risk from walkers' footfall such internationally significant bryophytes (mosses and liverworts), peat beds (important for carbon storage), and plantlife like this orchid next to the new path.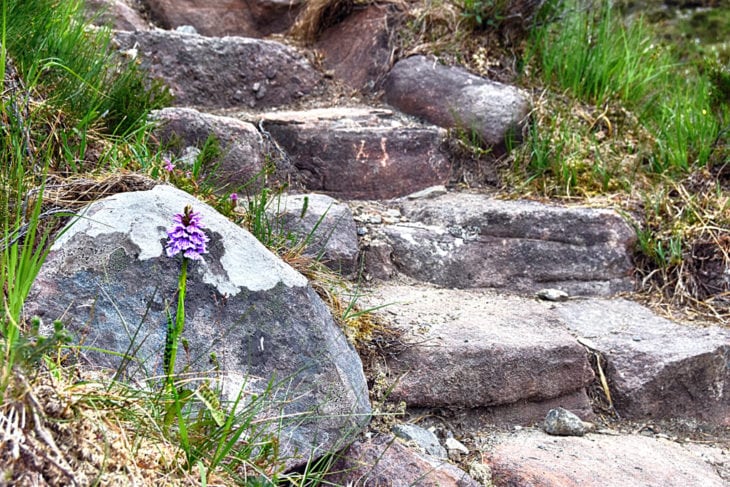 If the 19km trek up Suilven and back is a bit much, the Assynt Foundation is also home to the Glencanisp Nature Trail. Built in 2017 the trail is a great place to see examples of local flora, fauna and geology, including wildflowers, woodpeckers, and Lewisian Gneiss.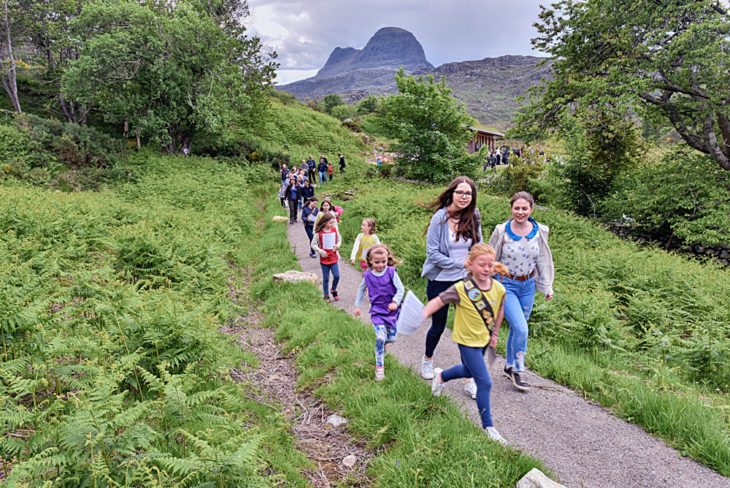 Clachtoll Broch is another one of our area's Heritage Treasures, shown here before the excavation work carried out over the last two years as part of our Clachtoll Broch Project. Find out more over at the Clachtoll Broch Website.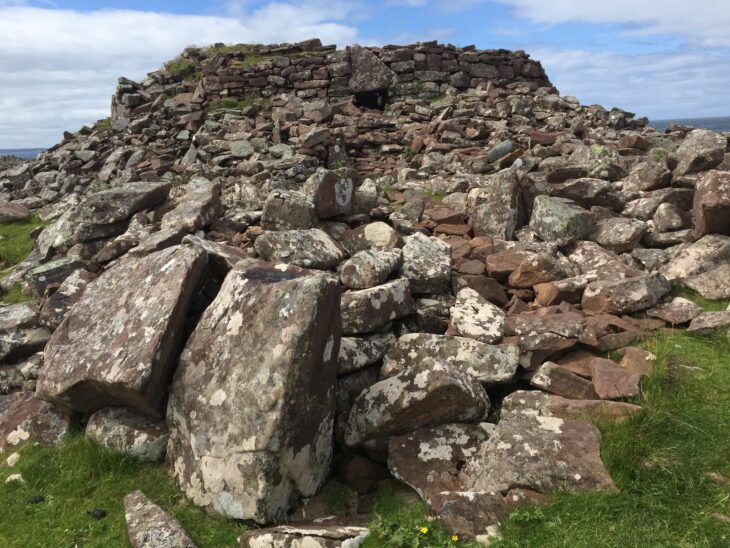 The area with the orange ground is the hearth, orange from the peat ash. In the bottom right is the knocking stone, where grain was prepared, and the souterrain area.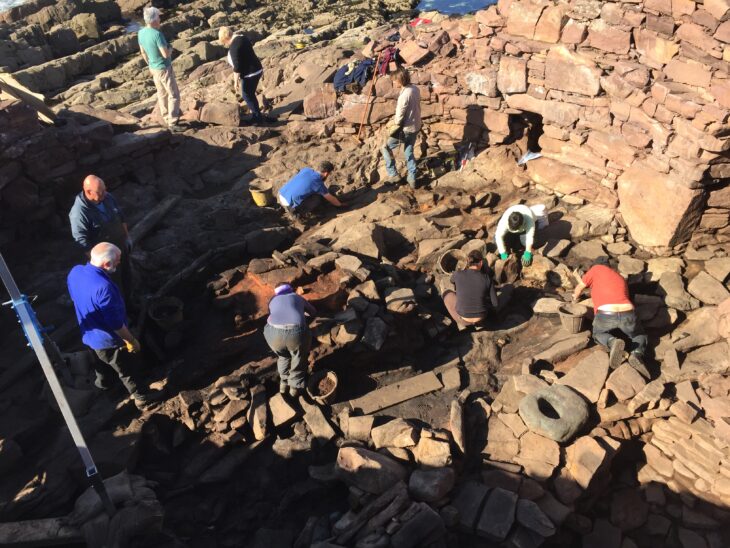 Clachtoll Broch unearthed some Heritage Treasures of its own. Here are a stone lamp, metal pin, knocking stone and comb found during the excavations. The knocking stone was found with charred grain in it, confirming that the broch collapsed in a fire.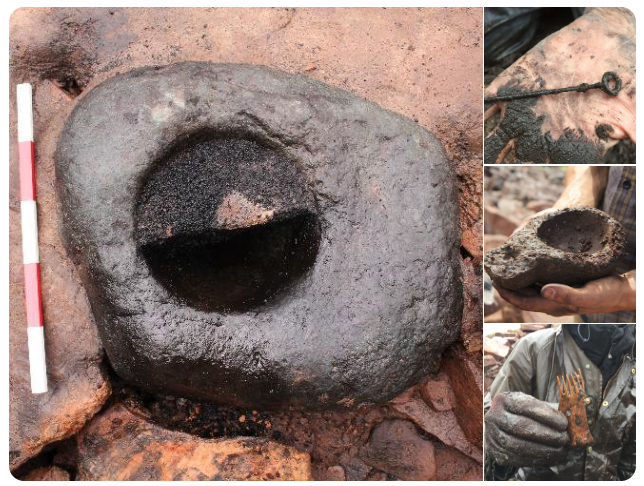 There is a wealth of geology Heritage Treasures found in our area, and under our Community Grants Scheme we supported the production of the Coigach Geotrail map. Physical copies available to buy locally or download for free at the Achiltibuie Tourist Association website.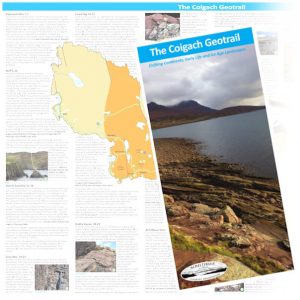 These are just a small selection of the natural, cultural and built heritage that we are working to conserve and enhance. We're currently in Year 3 of the scheme and have another 2 and a half years to go. Watch this space!
---
Coigach & Assynt Living Landscape