Ullapool High School Students Survive The Iron Age!
, by Coigach & Assynt Living Landscape
Ullapool High School S2s stepped back in time on a windy, autumnal day at Clachtoll Broch earlier this month. Three main tasks had been prepared for the pupils, enabling them to delve further into their exploration of the local history as they work towards their Archaeology Scotland Heritage Hero Awards.
The tepee was set up as a "Mock Broch" for an iron-age re-enactment activity, creating a feast to celebrate the life of their deceased clan chieftain. Various representations of food items were hidden around the area, and in small "family" groups, the S2s selected the required tools to assist them in obtaining the ingredients for their recipes. Delicacies ranged from roast venison with wild mushrooms and rowan jelly through to sea urchin with bread fingers.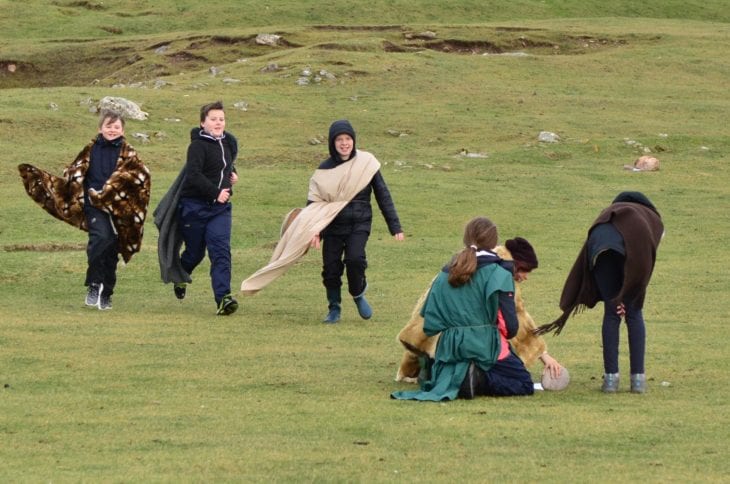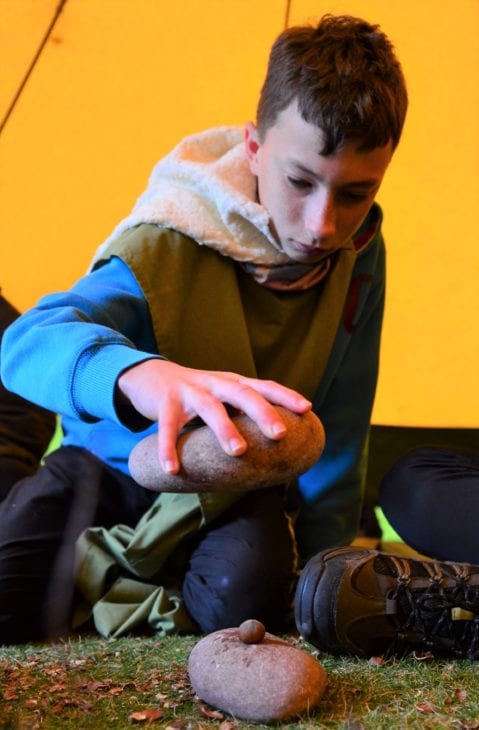 At the actual Broch, many different daily life chores and activities were set up for the S2s to get stuck into, from de-husking the wheat in the original knocking stone and milking a goat, to making clay pots and spinning wool using spindle whorls. As everyone got stuck into their task, there was a shout of "fire" and it was tools down and a run for it to escape the structure as the imagined roof caved in. Now what?! It was time to ponder how an iron age family may have felt at losing their home and what they would have done next.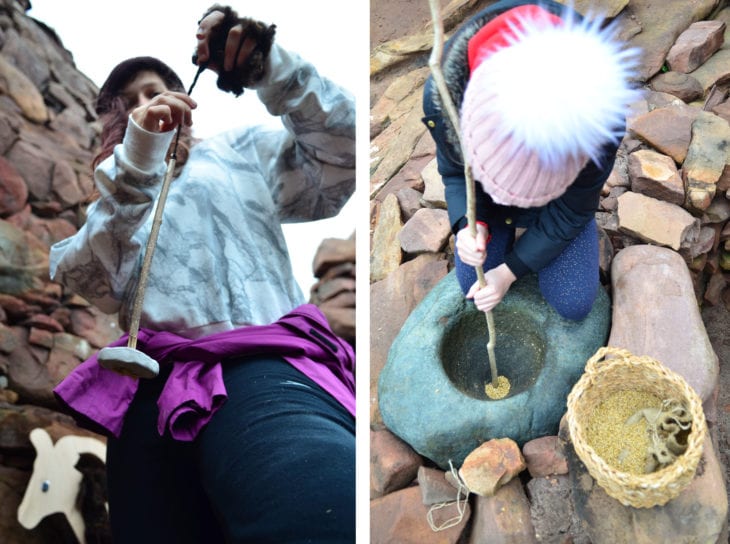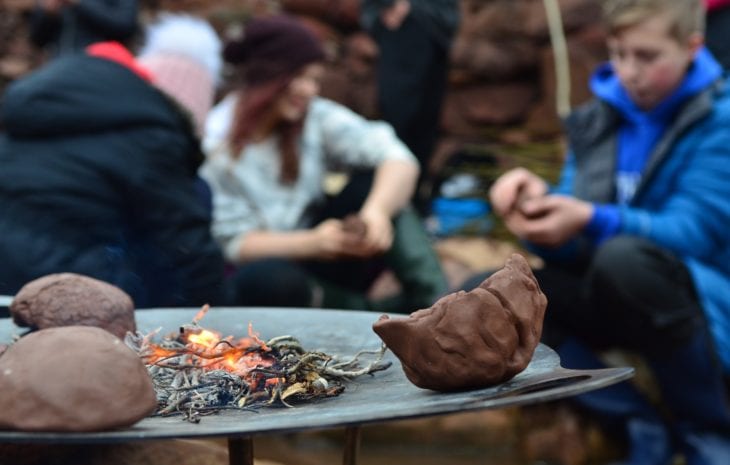 The pupils also got the chance to participate in the post excavation process with Charlotte Douglas, AOC Archaeology's Community Archaeologist. They examined finds from the Clachtoll Broch excavations, sorted soil samples, identified different cereal grains and learnt about dendrochronology (tree ring dating).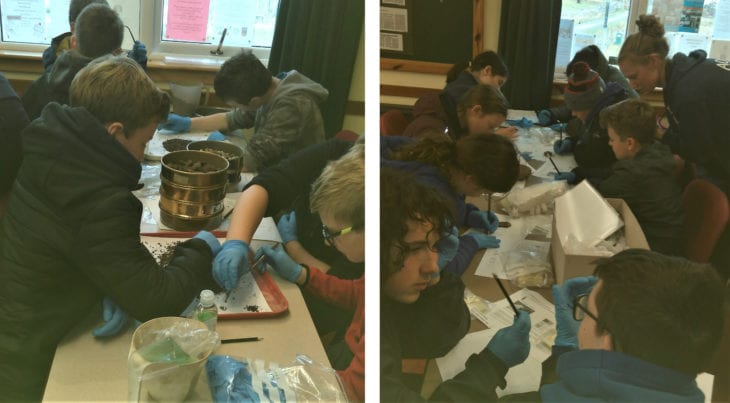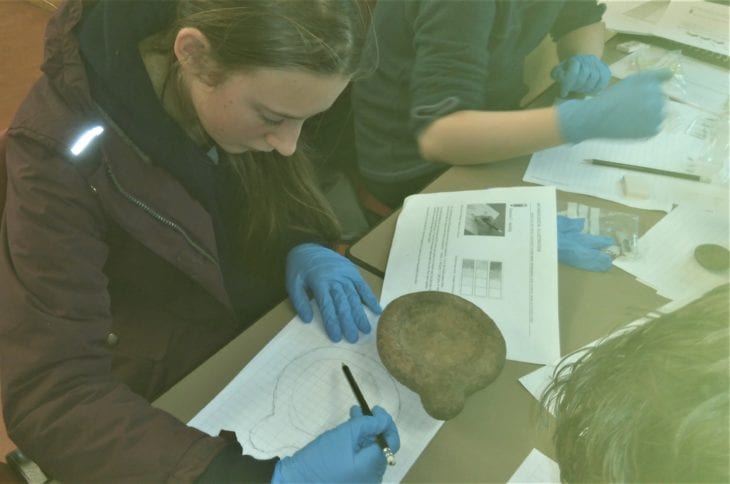 All of this work helped the S2s understand what it might have been like to live and survive in Iron Age Clachtoll and will contribute to the third part of their Heritage Hero Award next year when interpretation of Clachtoll Broch will be the focus.
The school's work at Clachtoll Broch is a collaboration between the Broch Project, the Outdoor and Woodland Learning Project and the High Life Highland Countryside Ranger Service.
---
Coigach & Assynt Living Landscape