Baskets, Baskets, Baskets!
, by Coigach & Assynt Living Landscape
The latest Woodland Artisan Course was a 2 day willow weaving course with the wonderful Willow Weaving Expert Tim Palmer. Tim had previously taught a course for us and we just had to have him back for another!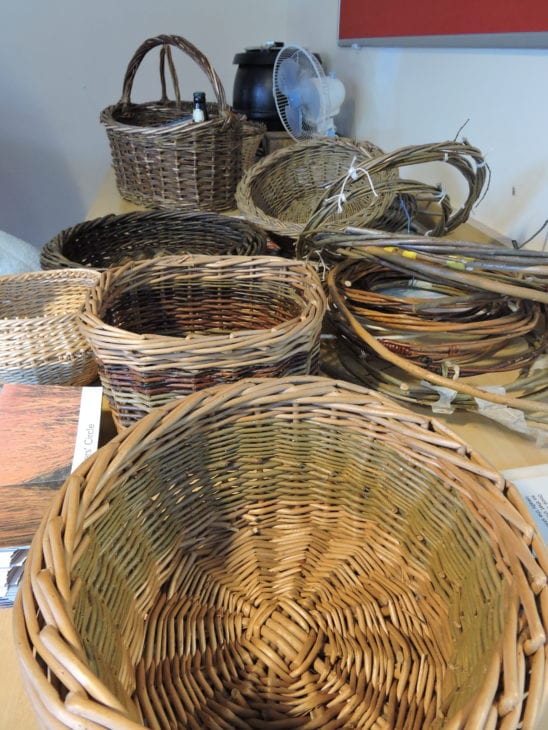 We had a nice mix in the group of beginners and those that had been on Tim's courses before. The newcomers to weaving were aiming for a simple woven basket, where as the others were tasked with a challenge of a larger with more difficult techniques.
Stages for basket weaving:
Weave a round base with thin 'weavers' around thicker supporting willow (known as slath). Then add in the stakes around to form the structure for the sides when turned upwards. A weave called Waling is then used to strengthen the base and make the whole basket more rigid. The sides can be woven in several different ways such as Randing, Slewing, Pairing, Reverse Pairing, Fitching, Herringbone and Zig-zag. Once the basket is near the desired height another band of waling is completed before the slath are used to create the border for the basket. And Voila you have a basket! Sounds a lot easier than it is!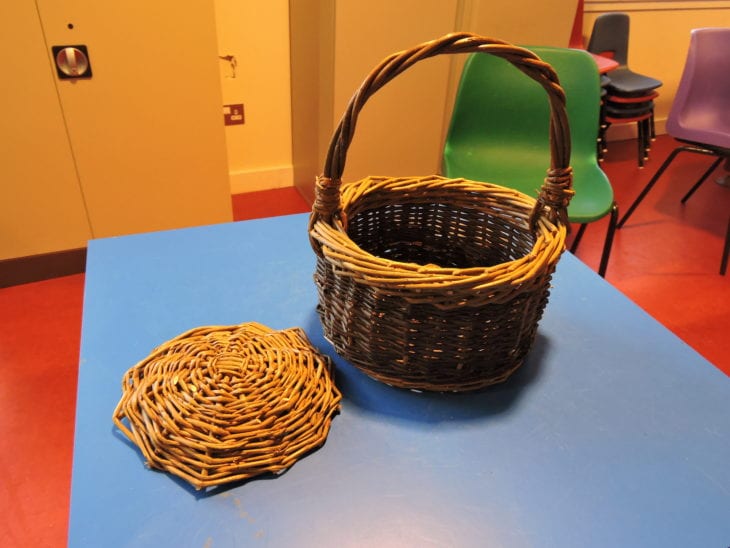 It was a challenging 2 days but once you got into the rhythm of the weave it was quite relaxing! All our weavers went home with their fantastic creations and I for one can't wait for another opportunity to make more. Thank you to Tim for joining us for the weekend and we hope to have him back next year for another course.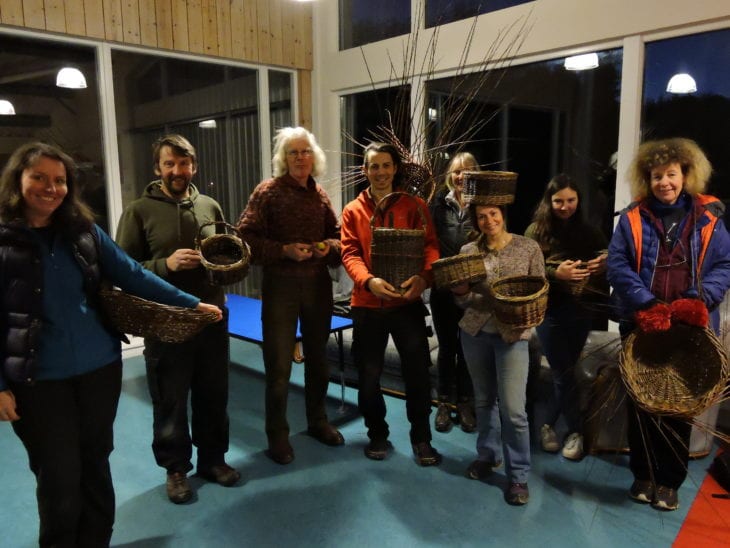 ---
Coigach & Assynt Living Landscape