Suilven – Not Quite in the Bag
, by Coigach & Assynt Living Landscape
Guest blog by Chris Goodman, Path Project Officer for the John Muir Trust
It's all very well having best laid plans, but the Assynt weather has no regard for them. 300 tonnes of gravel and stone, all bagged up and ready to go, were due to be helicoptered out to the path this week to provide the foundations and building blocks of the upgraded path but a combination of cloud, rain and ultimately the wind scuppered our best efforts.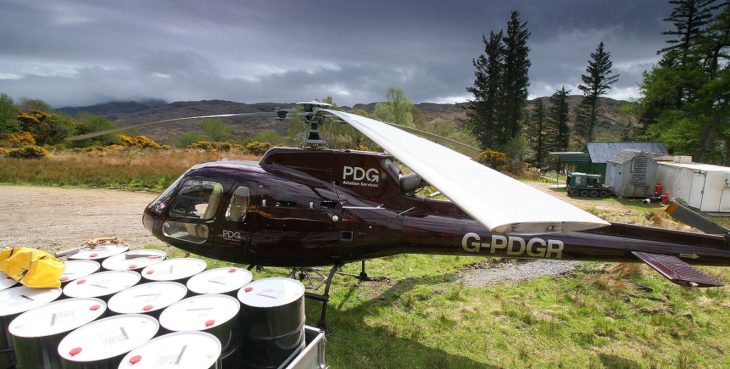 It wasn't necessarily windy by Assynt standards but swirling updrafts and downdrafts meant it was just too dangerous to fly. Fortunately we did get a few lulls in the wind and took the opportunity to get about 100 of the 1 tonne bags out to site which gives path contractor A.C.T. Heritage enough materials to be getting on with for the time being but we'll need to have a 2nd attempt at getting the rest out in the next few weeks.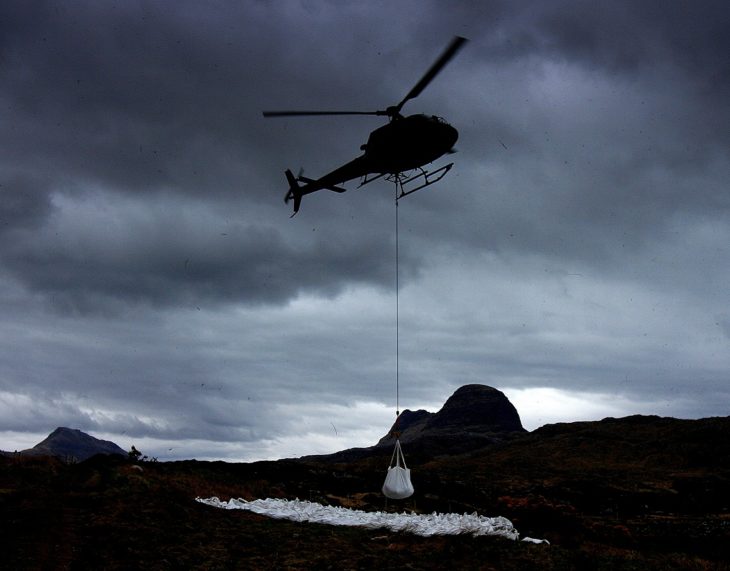 The airlift company were fresh from 3 weeks of lifting stone in the Lake District – part of the work the Fix the Fells project is doing to repair damage to paths caused by storm Desmond. But the crew commented how rare it is to be undertaking such a big lift in this area of the country. While other areas have seen ongoing path projects for years with regular work to repair path erosion and annual airlifts of stone – primarily undertaken by charities and NGO's – there hasn't been the same number of projects in this area.
It's a reminder that this is a big undertaking and has only been made possible by the Coigach & Assynt Living Landscape Partnership which has created the framework for the Assynt Foundation and John Muir Trust to work together and also lever in the funding required to deliver this £200,000 project.
Hopefully summer will arrive up here soon and we can crack on with the rest of the work without delay.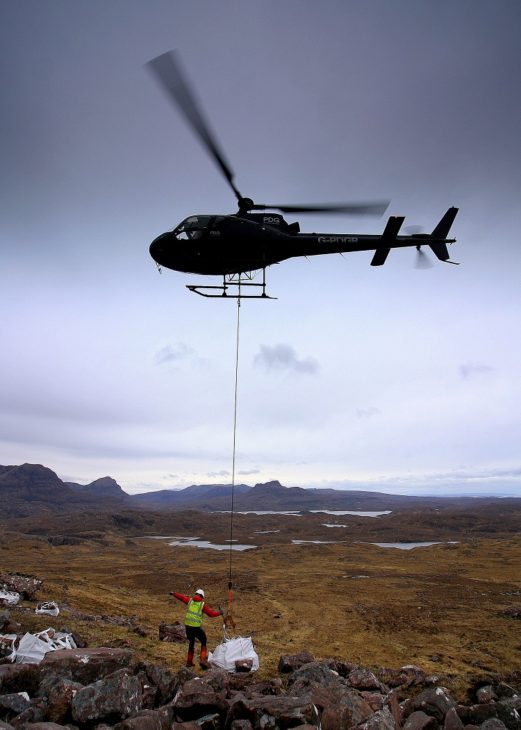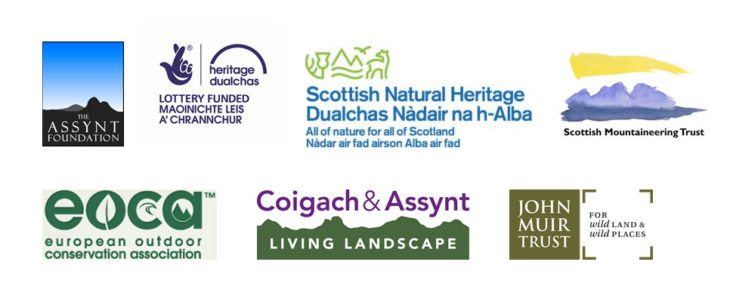 ---
Coigach & Assynt Living Landscape