Grants awarded to community projects in Coigach and Assynt
, by Coigach & Assynt Living Landscape
Seven heritage projects in Coigach and Assynt have been awarded a total of £27,000 through the Coigach & Assynt Living Landscape Partnership (CALLP) Community Grants Scheme.
Projects benefiting from the funding include research into local bat life, training for volunteers on the Isle Martin ferry, and support for Ullapool Museum to publish its collections relating to Coigach.
Boyd Alexander, Scheme Manager, Coigach & Assynt Living Landscape said:
"This year's awards demonstrate the wealth of natural and cultural heritage that can be found in Coigach and Assynt. We're delighted to be able to provide support for such a great range of projects where a relatively small amount of funding can make a huge difference.
"There are a limited number of sources of funding at the moment and this scheme provides a very valuable and targeted source of funding to enables small projects to happen that might not otherwise get off the ground."
Roz Summers, Assynt Field Club said, "We are very excited to be awarded this grant. This is an opportunity to learn so much more about our Special Atlantic Hazel woods. When we can identify so much more, then we will discover so much more."
Claire Belshaw, Còmhlan Gàidhlig Asainte said: "We're delighted to be able to keep the momentum going with our Gaelic and Placenames project through this award. This will help support our Gaelic weekends and the management of the Gaelic Placenames of Assynt website."
The CALLP Community Grants Scheme offers grants to community projects that complement those taking place through the wider Landscape Partnership Scheme and provide benefit to people living within the project area. Grants of up to £5,000 are available to organisations and £1,000 to individuals. Grants are awarded up to a maximum of 75% of the total project cost. Applications for funding will re-open in January 2019.
The Coigach & Assynt Living Landscape Partnership Scheme aims to bring environmental and economic benefits to the Coigach and Assynt regions of North West Scotland, with the support of the Heritage Lottery Fund.
It is made up of 14 partner organisations, of which the Scottish Wildlife Trust is the lead partner. This unique partnership includes a diverse range of landowners and community interest groups.
Collectively these partners are committed to delivering a programme of 28 individual projects by September 2021.
The Community Grants Scheme project is being delivered by the Scottish Wildlife Trust and is supported by the Heritage Lottery Fund and Scottish Natural Heritage.
Applicant
Award
Description
Andy Summers
£722.66
A static bat recorder to allow research into the species and distribution of bats in Coigach and Assynt.
Assynt Field Club
£2,047.50
Five day lichen identification workshop in Assynt led by an experienced ecologist
Assynt Community Association / Development Trust
£5,000
Fencing off one hectare of land to prevent health risks to people who share recreational outdoor space with deer.
Còmhlan Gàidhlig Asainte
£800.00
Two weekend workshops for Gaelic learners.
Drumbeg Development Association
£3,800.00
Displays and interpretation marking the 140th anniversary of the opening of Drumbeg School, including a commemorative drystone seat made from stones from the old school building.
Isle Martin Trust
£5,000.00
Employment of a part-time ferry operator to establish good working systems and practice, and train and mentor volunteers.
Ullapool Museum
£5,000.00
Professional support to transfer, document and publish collections related to Coigach including volunteer training.
West Sutherland Fisheries Trust
£5,000.00
Creation of a series of activity sheets about natural habitats in Assynt and Coigach.
Table: Grants awarded in March 2018 through the CALLP Community Grants Scheme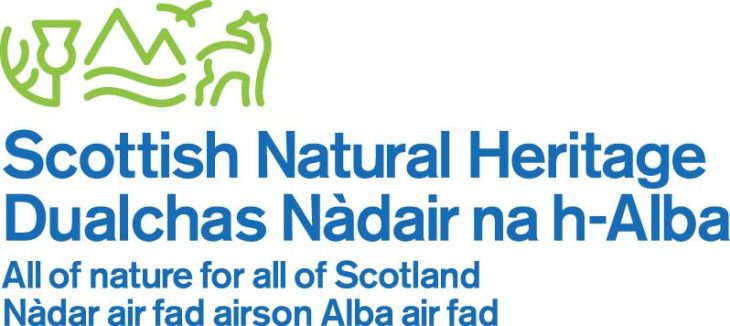 ---
Coigach & Assynt Living Landscape