Exploring words on Isle Martin
, by Coigach & Assynt Living Landscape
P7s from Ullapool Primary School have been busy this week, exploring Isle Martin on Wednesday and formulating session plans today in preparation for the Share Day.
On Wednesday we explored words, starting with a search for nature's opposites through descriptive words such as "hot" and "cold", "loud" and quiet", "rough" and "smooth" and challenged each other to guess these based on discovered objects.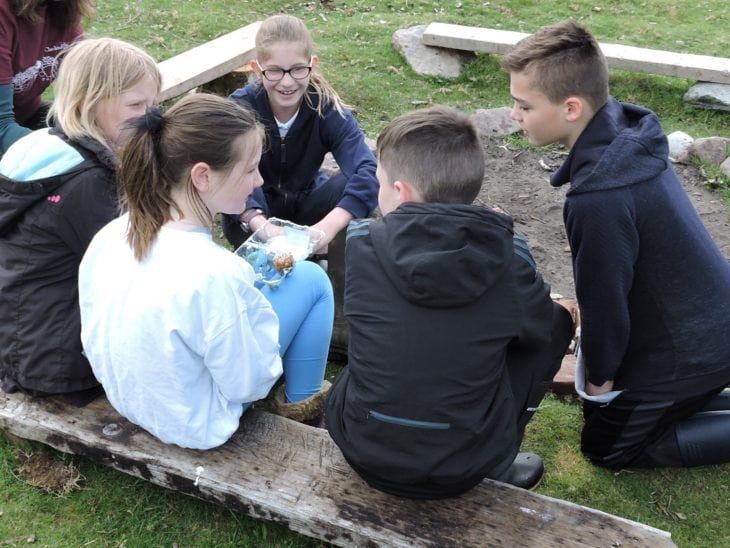 We went back in time to the Victorian age at the Old School and got a feel for what school life might have been like back then when it first became compulsory, before stepping into John Muir's shoes and acting like a Victorian Explorer, naming discoveries from the natural world around us as if for the first time.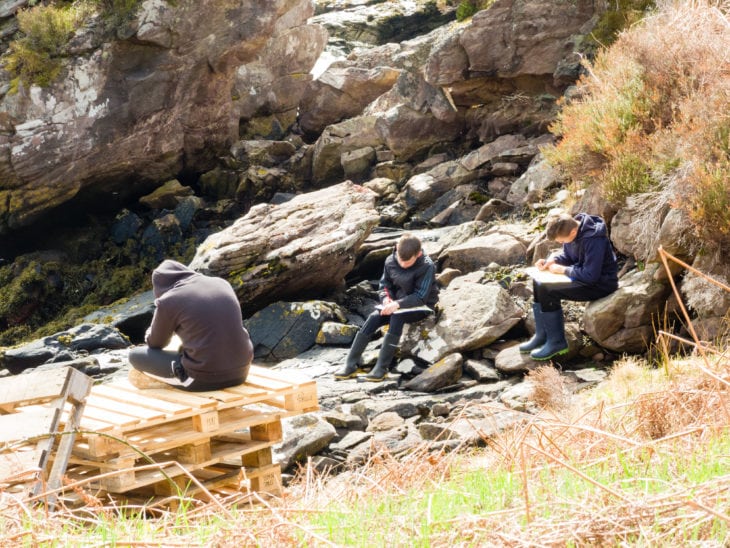 Then we stepped into modern shoes and did some documentary style recording using the tablets.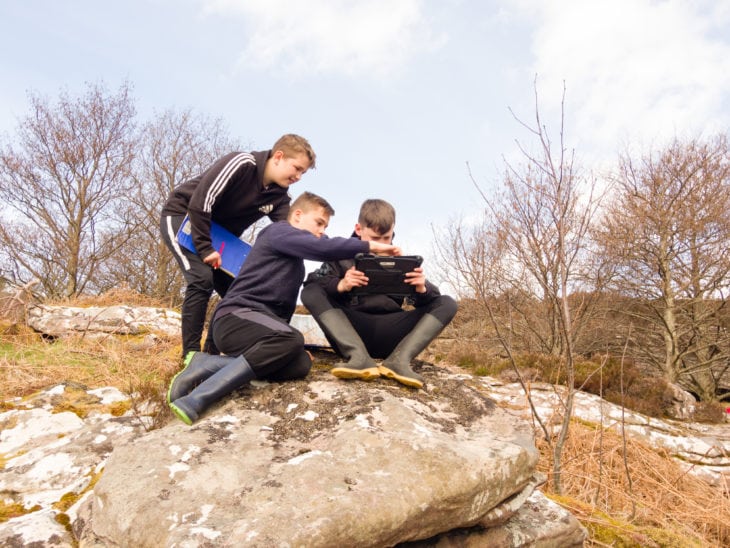 In the afternoon we explored The Lost Words, had a discussion about the removal of nature words from the Oxford Junior Dictionary and wrote our own acrostic spells.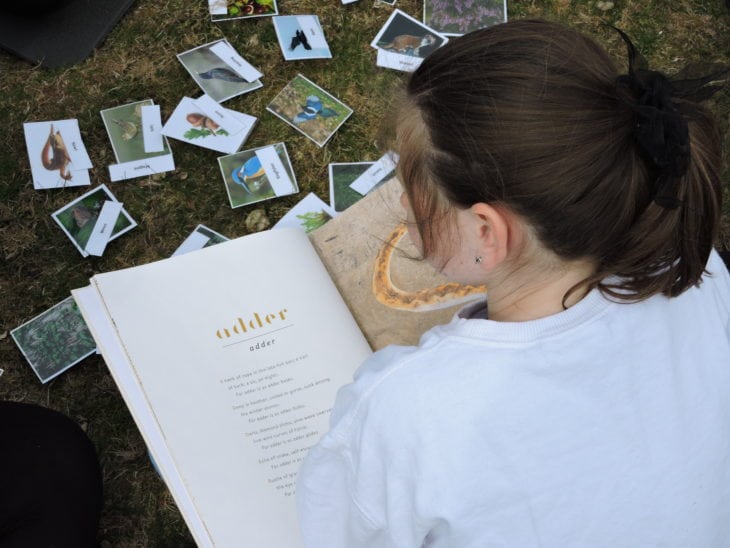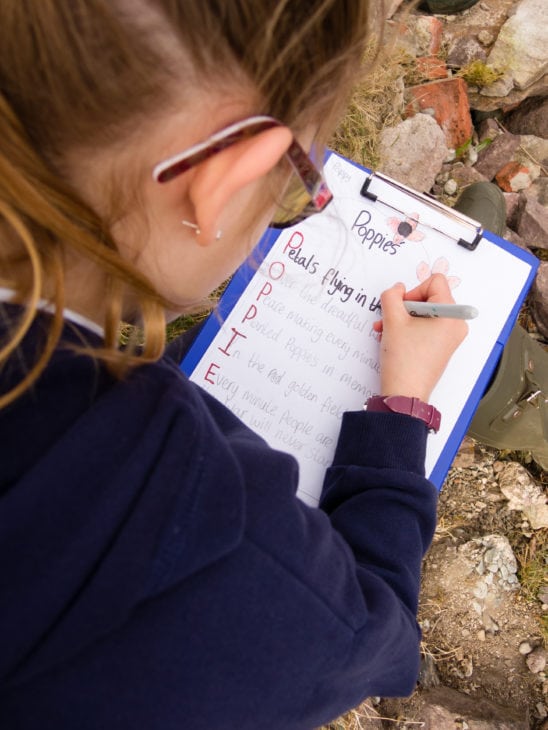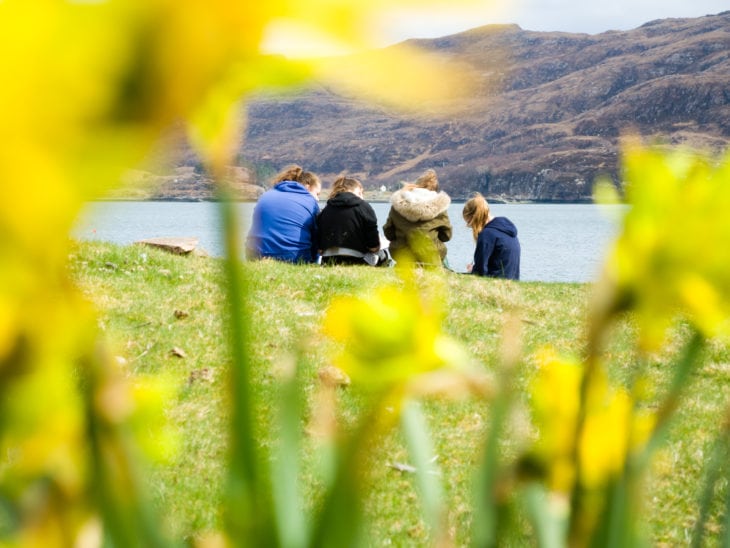 At the end of the day, the P7s were presented with their own copy of The Lost Words, following a successful CrowdFunding campaign by Jane Beaton which raised £25,000 to get a copy of the book into every school.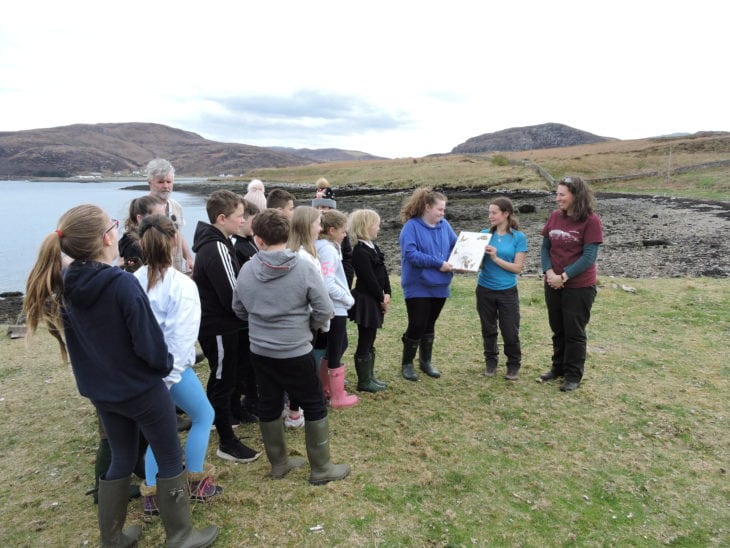 ---
Coigach & Assynt Living Landscape