Why would anyone do that?
, by Coigach & Assynt Living Landscape
Guest blog by Chris Goodman, Path Project Officer for the John Muir Trust, from 17th May 2017.
I'm stood on the Bealach Mor on the ridge of Suilven with path contractor Scott Murdoch. It's mid-April, the first day of the Suilven path repair work and we're looking over the site. But Scott's attention is drawn by a stone wall on the ridge a couple of hundred yards from us and he's gazing towards it. It's some bit of work, a substantial wall that's withstood decades of gale force winds and drifting snow. You can tell Scott's impressed by it.
'Wow, can you imagine walking up here every day to build that?' he says and then adds, 'Why would anyone do that?'
I turn to look at him and begin to speak but then he catches my eye and we burst out laughing. Scott and his team will be walking up here every day for the next month to build a path, not that different in the big scheme of things to building a wall – why would you do that?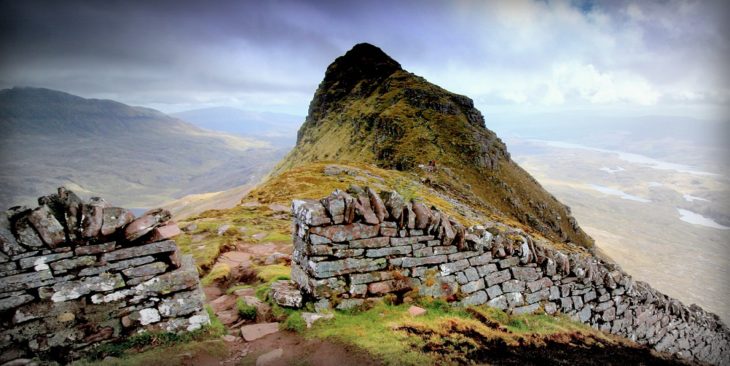 It's a question I've picked up on locally, 'Why is the John Muir Trust building a path on Suilven? I thought they were against doing anything on wild land?'
It's a good question and I think highlights different interpretations of the term 'wild land'. For me, it seems, there is a confusion between wild land and wilderness and a perception that the Trust is about stopping any form of development or even clearing people off the land but that's far from the case.
Wild land refers to areas where the impact of humans is less obvious, particularly areas free from urbanisation, intensive farming or industrial development. Wild Land Areas as mapped by SNH are largely uninhabited with no public roads although they often contain paths or an occasional bothy or lodge but true wilderness arguably doesn't exist in Scotland. These wild areas often go hand in hand with some of the most spectacular landscapes that Scotland has to offer and these places are a huge draw for tourists, adventurers, photographers, writers, solitude seekers and more. The argument is that these spectacular places – hills, moors, woodlands, coastlines – have a huge benefit for all of us whether financially, recreationally or spiritually, as well as for wildlife, and that it would be a loss if they were all developed and their special qualities diminished.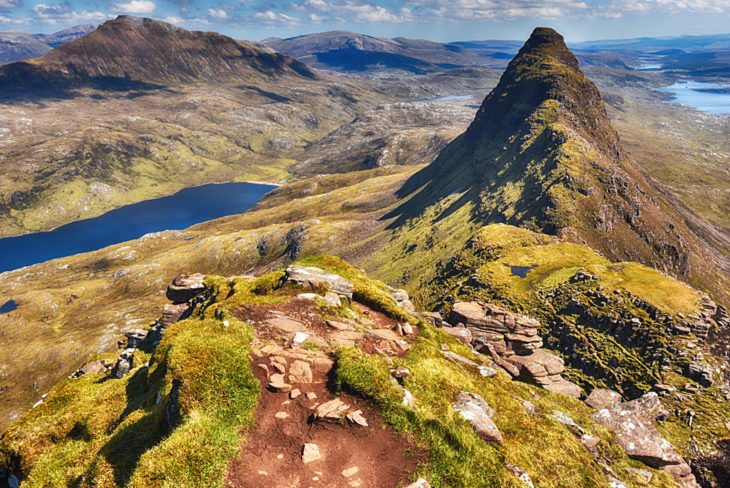 For the path on Suilven, the concern was that recreational access was eroding the vegetation along the path line and that an ever widening bare peaty mess or scree scar was developing. In the long term this could really detract from Suilven's spectacular qualities. While the path work involves a helicopter lift to import stone and construction work which changes the 'feel' of the path, the aim is to keep it as natural looking as possible, a juggling act between trying to halt the erosion while at the same time not over-engineer the path and spoil the adventure. In the long-term, once the path has weathered in, it will hopefully be far preferable to letting it continue to erode and increase in width.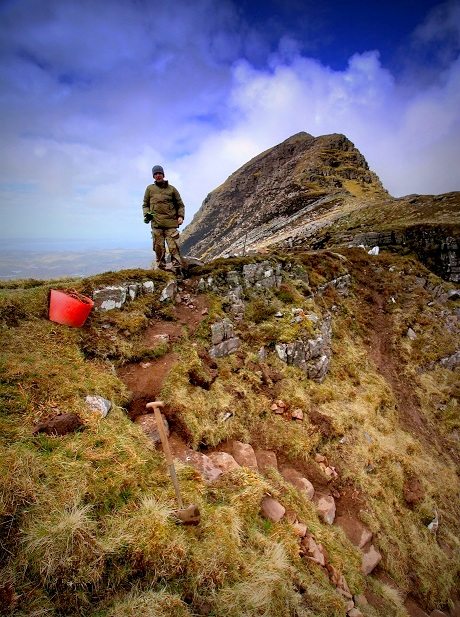 At the same time the work also creates jobs way out on the wild land itself with two contractors employing nine staff. A good path also helps support a more sustainable outdoor recreation industry which is good for the local tourism-related providers. Halting the trampling of vegetation and the erosion of peat has benefits for the immediate flora and fauna near the path too and for the locals who like to get up Suilven once in a while then hopefully the long walk will be a bit nicer.
Find out more about the Suilven Path Project here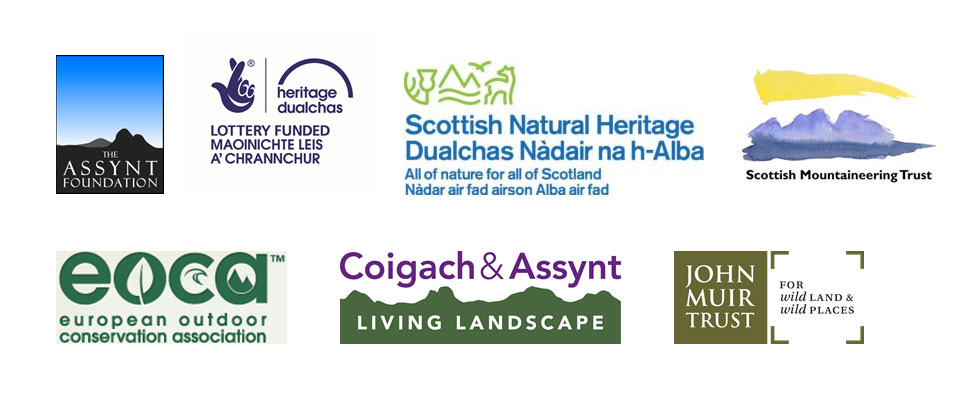 ---
Coigach & Assynt Living Landscape