Boulder Field Blizzard
, by Coigach & Assynt Living Landscape
Guest blog and photography by Chris Puddephatt from 24th April 2017.
I needed to get up to the "boulder field" where Andy is bagging up stones ready for the airlift by helicopter up to the path workers. I've got directions, but I have to get across a river of variable and unknown depth. Fortunately, John from Glencanisp has offered to take me up there in the Argocat.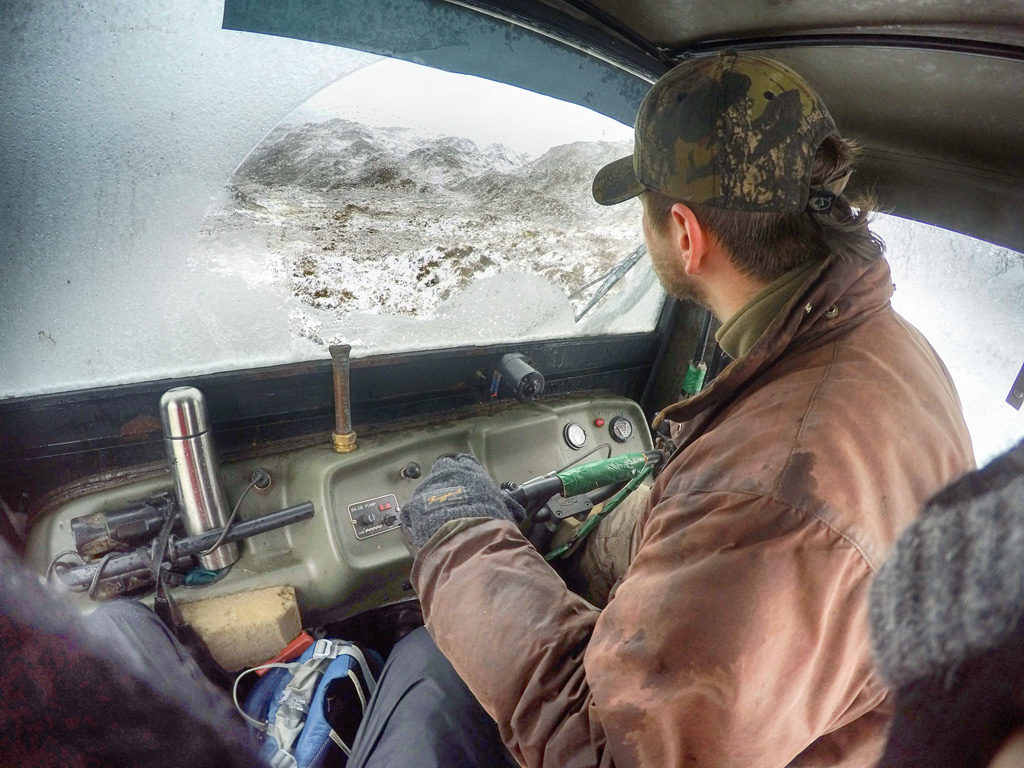 The weather forecast is not good, but I didn't really appreciate that we were driving into a blizzard. Near the boulder field, it's almost a total white-out, and we unwittingly drive past the bags of stone. Of course they're white; the same colour as the snow. A stroke of luck; we spot Andy and his buddy walking towards us, as they arrive at the site themselves. We get out of the Argocat and I get blown over. The wind is absolutely evil, and the blowing snow makes it almost impossible to look into it. I go back to fetch my camera and get blown over again.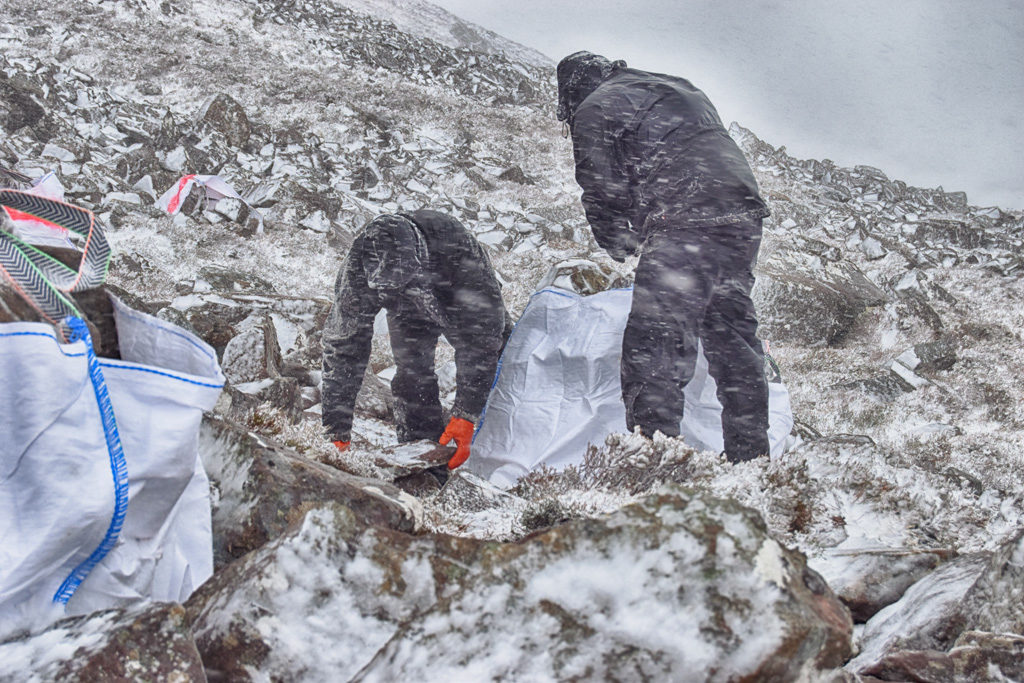 Taking photos is going to be a challenge. I set the camera to a fast shutter speed, and I would've crossed my fingers, but I've lost feeling in a couple of them now. I get some shots of the stone-baggers whilst bracing myself against a rock. "Creativity" is just a myth right now; I just want to get back to the Argocat without being thrown onto the floor again. Just seeing the machine is a challenge too; its covered in snow and looks like a rock
Back at the Lodge, the weather doesn't seem so bad, but we still can't see Suilven, so its coffee o'clock.
On the way down the drive, I realise the sky has cleared, and there it is; the great big lump. I hang around for about an hour and get enough light on it for a reasonable photo or two.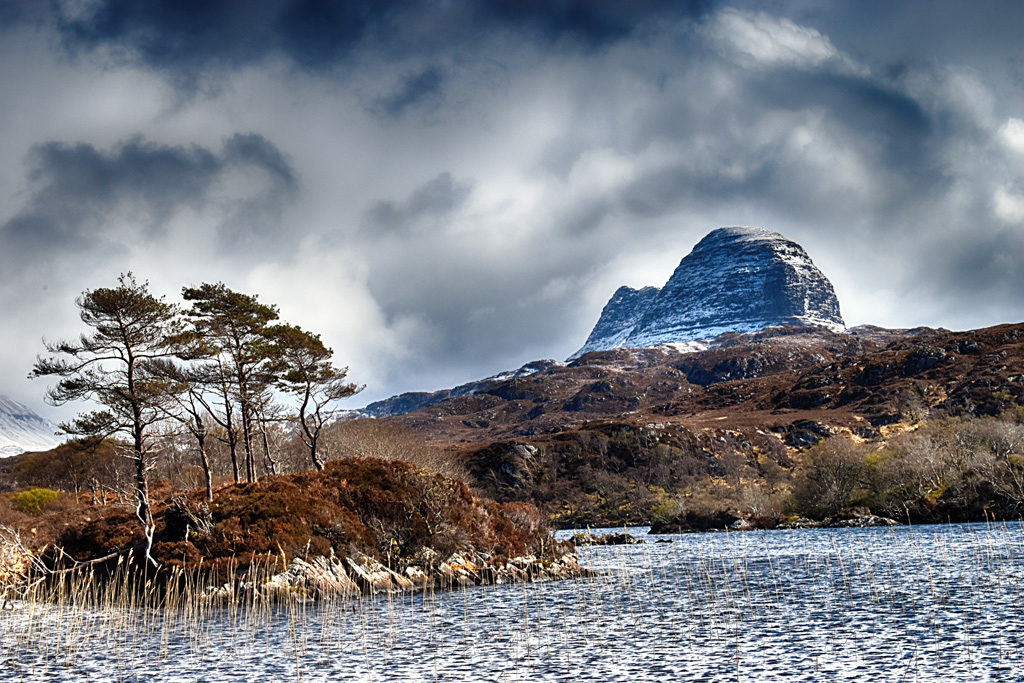 I'm hoping for better weather for my next visit!
Find out more about the Suilven Path Project here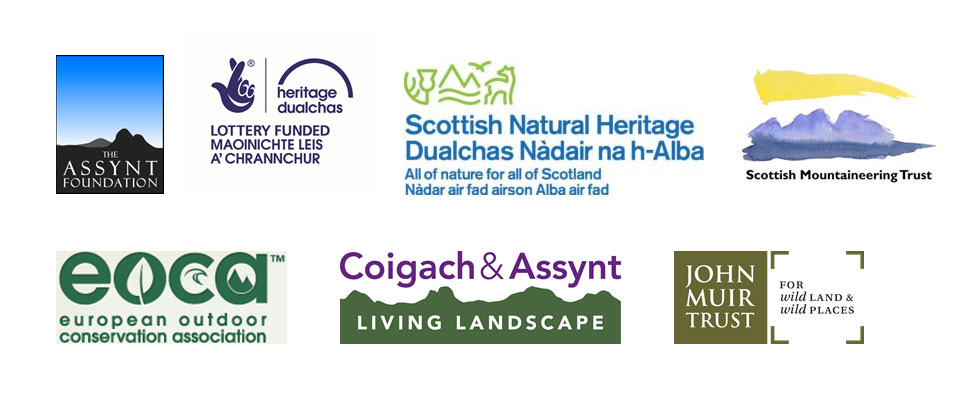 ---
Coigach & Assynt Living Landscape