Primary 7 Go Wild!
, by Boyd Alexander
Since April, Primary 7 pupils from Lochinver, Stoer, Achiltibuie and Ullapool have been part of an exciting transition project 'Discovering Wild Places'. It has given the pupils the opportunity to work together to discover, explore and conserve wild spaces, and share their experiences, fulfilling all elements of the Discover level of the John Muir Award, before they head into S1 at Ullapool High School.
Pupils have experienced mountain, woodland, and freshwater environments over the last few months….
Back in the hailstones of April, pupils braved the cold to visit the base of Quinag to carry out heather monitoring in a mountain environment.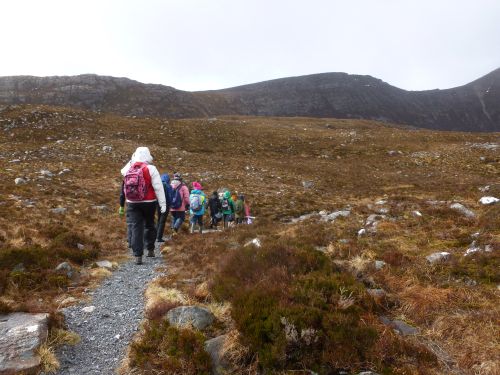 © S Pease
Fortunately the sun shone when they completed important tree seedling sampling in Culag Woods later in the month. Pupils learned how to take GPS coordinates and tag seedlings so the same trees can be sampled by next years' P7s to monitor the effects of deer.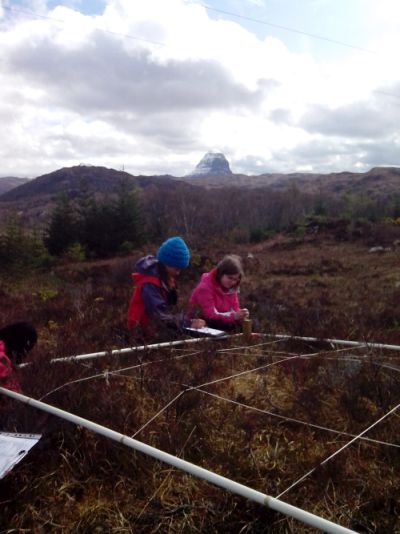 © S Pease
Wildflower identification and tree measurements were on the menu when pupils visited Little Assynt Estate in May. They also got hands on experience with tree seedlings at Little Assynt Tree Nursery where they learned about the importance of conserving native tree species. They became the Sherlock Holmes of the wildlife world and learned skills of tracking to discover 'who dunnit' in a wildlife CSI in nearby Torr Mor.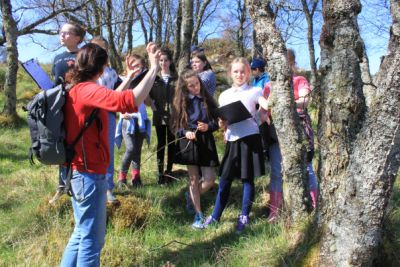 © A O'Flaherty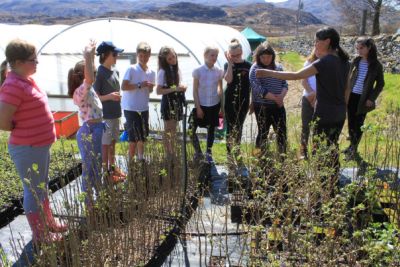 © A O'Flaherty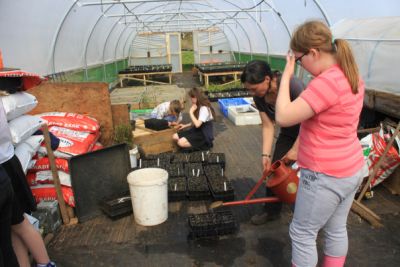 © A O'Flaherty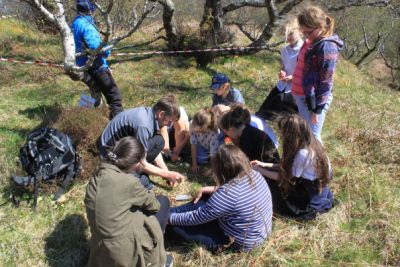 © A O'Flaherty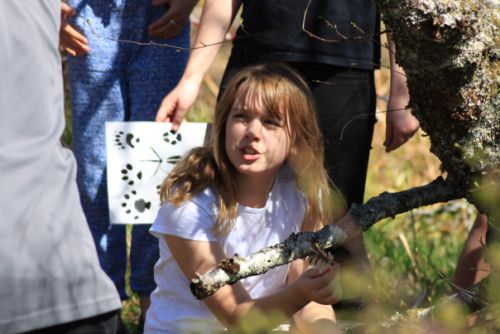 © A O'Flaherty
Their final day saw the pupils exploring a freshwater environment at Inchnadamph  when they took a closer look at river invertebrates, hunted for mussels, competed in a duck race and saw electro fishing in action!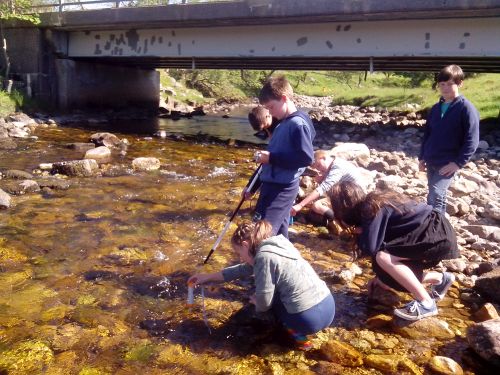 © S Pease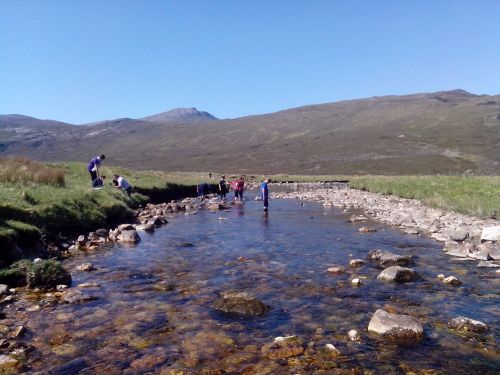 © S Pease
Thank you to all the organisations and individuals that contributed to this project;
Susan Pease; Little Assynt Tree Nursery, Romany Garnett, Don O'Driscoll; John Muir Trust, Andy Summers; Highland Council Countryside Rangers, Adam Beynon-Jones, Shona Marshall; West Sutherland Fisheries Trust, Culag Community Woodland Trust and Mr Vestey.
---
Boyd Alexander