Ranger guided walks
, by Coigach & Assynt Living Landscape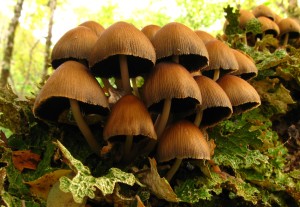 The Rangers in Assynt have some great walks planned, to look at and enjoy the early-autumn wildlife:
Thursday 4th September, Clachtoll Coastal Walk: 11am-3pm
Join us on this beautiful coastal walk through a crofting township to the Iron Age Broch.  Hear the stories of skeletons, ancient saunas and "catastrophic collapse".  Find extraordinary ancient life forms! Meet at Clachtoll Beach Car Park. Grade B. Adults £3.00, conc. £2.00, family £8.00.
Tuesday 9th September, Fungi in Culag Woods: 11am-2pm
Explore the marvellous world of fungi.  Meet the different characters and learn their secrets in one of the best woods for fungi. Meet at Woodside Car Park, Culag Woods, past Lochinver School on the road to Inverkirkaig. Grid ref: NC 093213. Adults £3.00, conc. £2.00, family £8.00.
Thursday 11th September, Bone Caves – Really Wild!: 11am-2pm
Fascinating walk back in time to the caves where the bones of Ice Age reindeer, humans and even polar bears were discovered. Stout footwear essential. Meet at the Bone Caves Car Park 2.5 miles south of Inchnadamph on the A837.. Grid ref: NC 254179. Grade C. Adults £3.00, conc. £2.00, family £8.00.
Contact – Andy or Roz Summers. Email – andy.summers@highland.gov.uk  Tel:  01571 844654 The Rangers reserve the right to cancel any of these events. Walk Grades: A is easiest, D most challenging, including very rough ground and sometimes steep climbs.    Costs as per walk and Family rates. Sorry watching wildlife is not usually compatible with dogs. Wear good boots and come with warm clothes, waterproofs and food as needed.
---
Coigach & Assynt Living Landscape