What does the landscape of Coigach and Assynt mean to you?
, by Coigach & Assynt Living Landscape
Come along to one of CALL's Open Days to make your views known to the Richard, Fiona and Elaine of the CALL team.  You can find out more about what we're up to, and influence the projects which will be carried out from next year until 2020.  You can also:
add your name to the contractors and local businesses list (to ensure you are made aware of opportunities for tendering)
enter your 'People in the Landscape' photo in our competition
enjoy free refreshments : homemade cake!
The informal meetings are taking place as follows:
Thursday 28th August: Little Assynt tree nursery 1.30 – 3pm (short presentation at 2pm)
and Assynt Centre, Lochinver 6-8pm (short presentation at 6.30pm)
Friday 29th August: Drumbeg village hall 4-8pm (short presentations at 4.30 & 6.30pm)
Monday 1st September: Elphin community hall 4-8pm (short presentations at 4.30 & 6.30pm)
Tuesday 2nd September: Coigach community hall 4-8pm (short presentations at 4.30 & 6.30pm)
We look forward to seeing you!  Viv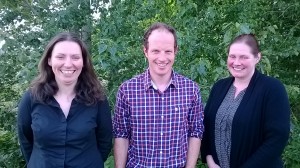 Fiona, Richard & Elaine
---
Coigach & Assynt Living Landscape