Fox Point Bothy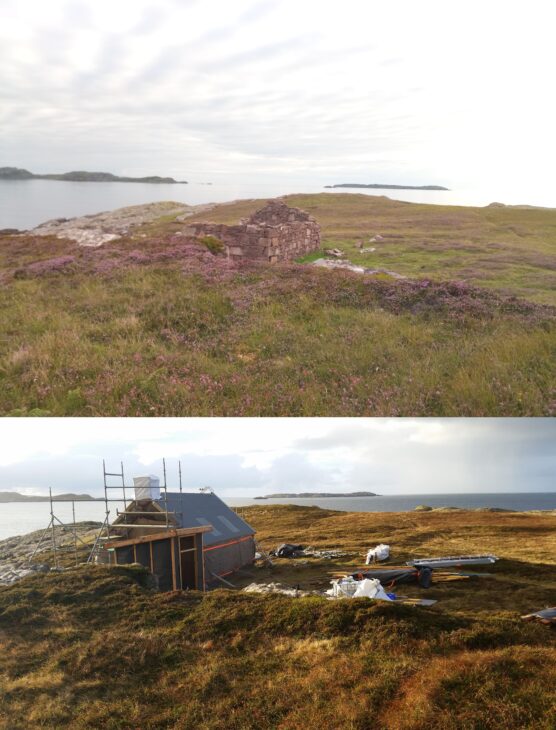 This project aims to restore a beautiful old stone bothy built in the mid nineteenth century as accommodation and storage for the salmon fishers who worked all along the coast in Coigach.
Commercial salmon fishing was carried in Coigach for over 300 years, up to 1995. The earliest mention has been found in the Cromartie Estate records, and refers to a five-year tack in 1675. The introduction of bag nets to the Scottish coastline in 1830 allowed a commercial fishery at many new locations.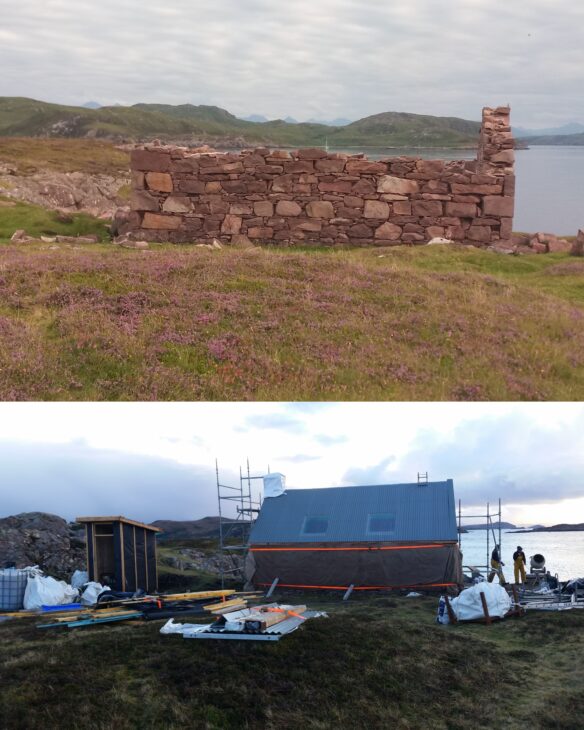 During its commercial heyday the local salmon fishery operated, besides its main base at Badentarbet, up to eight smaller fishing stations at different locations along the Coigach coastline. Each fishing station included a boat slip, purpose built bothy and a net drying green. These bothies are well crafted little buildings built to accommodate salmon fishing crews of four operating from these remoter salmon fishing stations. Each crew fished four nets with an oared coble and transferred the catch to the Badentarbet base for processing and onward transport.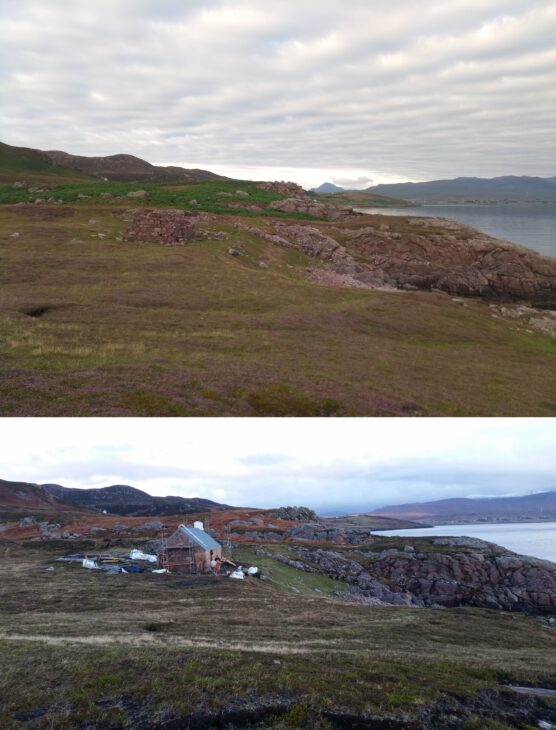 The project leader, Coigach Salmon Fisheries Ltd, aims to safeguard this fast disappearing local built fisheries heritage, which is part of the local cultural and economic history. The project will preserve the beautiful stonemasonry, which faced rapid deterioration; and promote an understanding of what was an important local and Scottish fisheries activity in the past.
The project is also encouraging development and preservation of traditional craft skills which are also an important part of our heritage, with rebuilding including traditional lime mortar construction.
When complete the bothy will be an attractive and useable feature in the landscape that reinforces local distinctiveness, and will be will be managed sustainably by a small local business, and used by walkers and kayakers staying in the area.  The project will also include interpretation of the local commercial salmon fishing history at the site.
Images Boyd Alexander/Scottish Wildlife Trust
Related projects
Related category