Cnoc nan Each Bridge Repair and Upgrade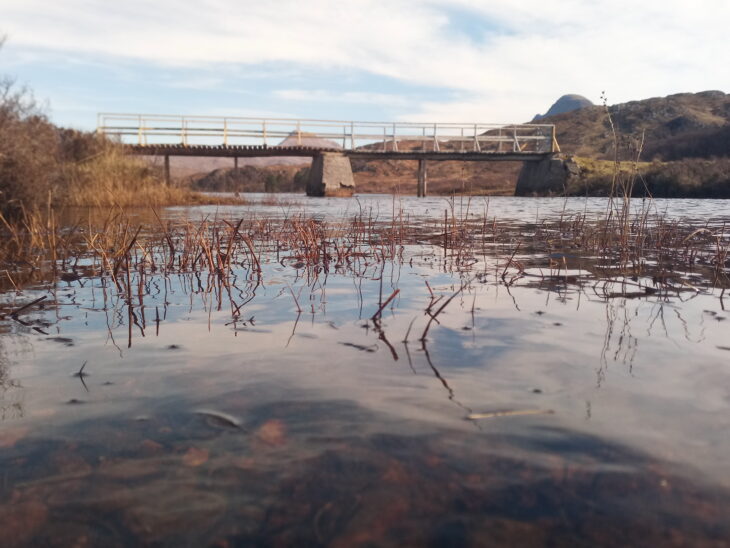 The aim of this project was to repair and upgrade the bridge giving access to Cnoc nan Each to help maintain good access to parts of the Assynt Foundation estate, and its historic built heritage, and allow more woodland planting to go ahead in the area. The bridge is one of only four designated access points directly onto Assynt Foundation land, which covers 44,000 acres. So the bridge plays a key role in facilitating multi-use access for estate staff, deer stalkers and members of the public, including walkers, off-road vehicles, bikes and ponies/horses.
Cnoc nan Each footbridge (grid ref: NC108217) is located on the community-owned estate of Glencanisp, which is owned and operated by the Assynt Foundation. The bridge crosses the Culag River between Loch Druim Suardalain and Loch Culag and connects the northern half of the estate to Cnocnaneach, where there is an historic round house (grid ref: NC 1057 2068), the shieling of a cleared settlement, and the 18th century farm of Knockneach (Cnoc nan Each). The bridge also provides pedestrian access to the eastern portion of the estate and areas of the estate identified for possible future native woodland planting.
The bridge allows walkers' access to the summit of Cnocnaneach (169m), the historical landmarks at the former period farm and the southern side of Loch Druim Suardalain. The bridge is flanked by a ford that provides vehicle access during fair weather.
Along with the track leading to it, it awas originally built to create all-year access to the estate shepherd's house and croft, known as Cnocaneach, which was lived in/worked on right up until the late 1970s by the Fleming family, the last family to live there.
Work on the bridge was carried out by Assynt Foundation staff, volunteers and contractors, who did a fantastic job in a difficult-to-access location. This included hauling two huge tree trunks into place to form the horizonal struts for the bridge, and then balancing on them to install the planking on top!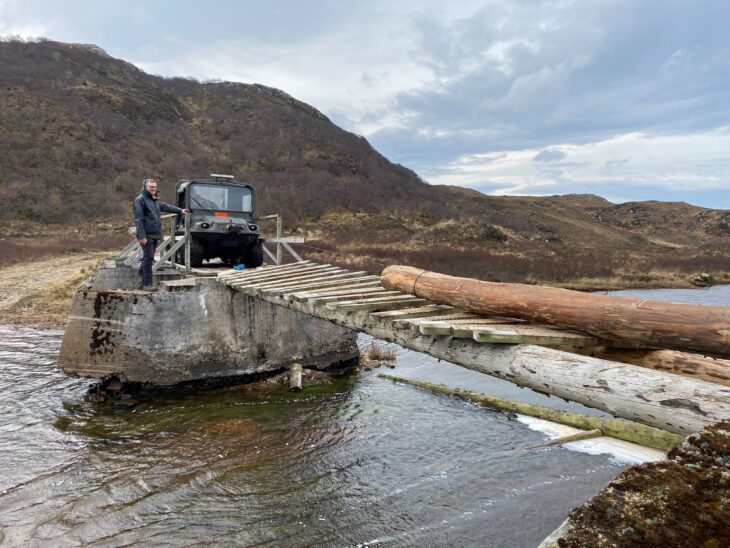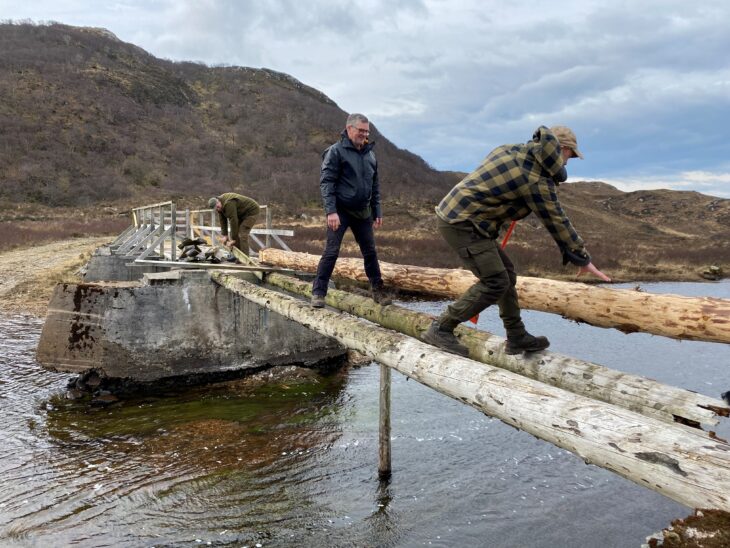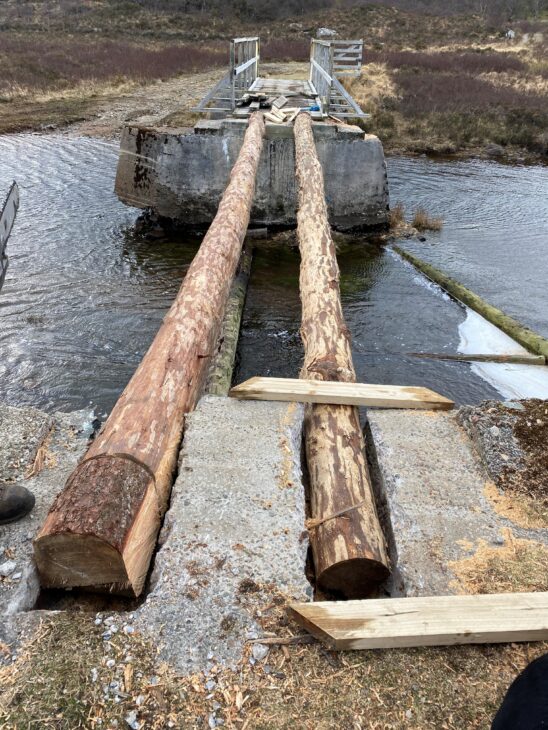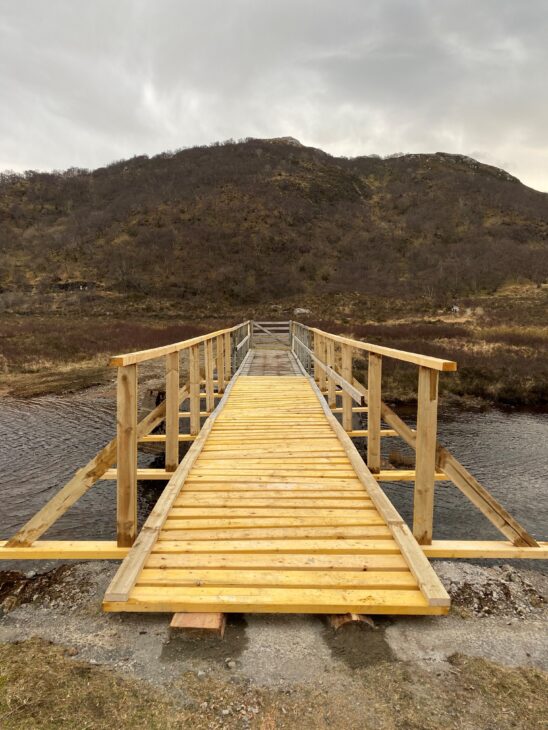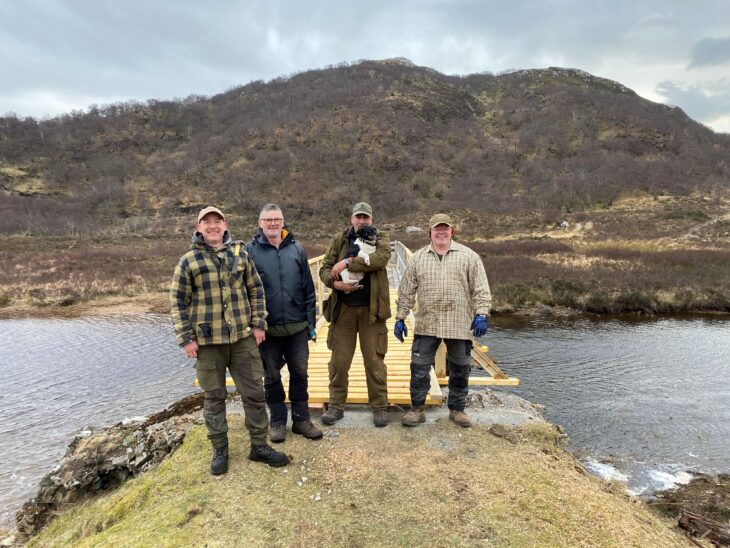 Through the project the bridge has been repaired an upgraded, making an impressive structure and a safe and pleasant way to cross the river.