Creating a Sense of Place
, by Coigach & Assynt Living Landscape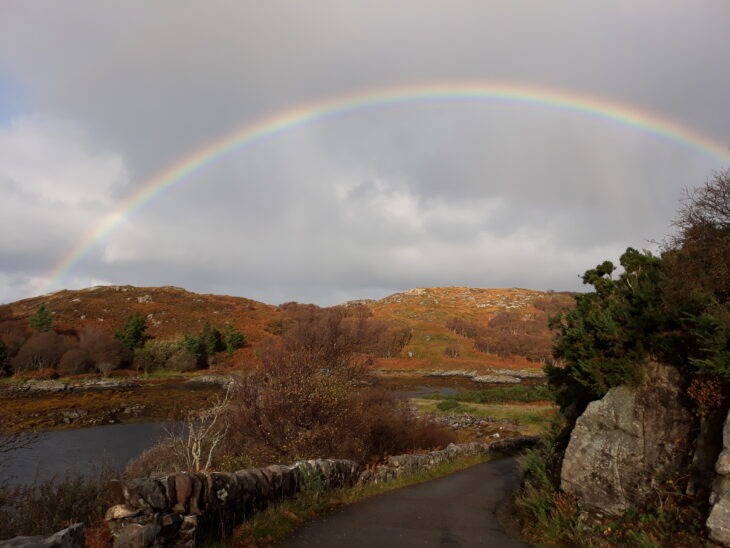 Whether you're a tourist or a local, it will soon be easier to discover and share what makes this part of the world so special, thanks to a suite of new resources currently being developed by North West Highlands Geopark through the Coigach & Assynt Living Landscape.
The project includes an app that will guide tourists around some of the area's heritage highlights; a walking guidebook with a wide range of walks from short strolls to day-long hikes; and the Sense of Place Toolkit. The Toolkit has been developed following consultation with a wide range of local people. It brings together text, images, information and works of art covering many of the things that make Coigach & Assynt special, under six main themes:
A place to live, filled with community and creativity
A place to care for
Cultural heritage
Immersive landscapes, ripe for exploration
Beautiful beaches and wild shores
Island mountains
The toolkit is for anyone who wants to communicate the area's unique qualities to others. It will be aimed not only at tourism businesses, but can also be used by schools, by community groups applying for grants and funding, or by artists and local producers wanting to explain the context of their offerings.
Contractors are currently working on writing the content for the toolkit, guide and app, and North West Highlands Geopark is also selecting artists to contribute to the toolkit.
We are hoping the guidebook will be ready to launch in early summer, and the Sense of Place Toolkit and the app not far behind. Look out for updates on our social media feeds.
Ends
---
Coigach & Assynt Living Landscape