Christmas 2020 with the OWL project
, by Coigach & Assynt Living Landscape
Our theme for December this year – Christmas of course!  Its been a very festive month for Lochinver and Achiltibuie Schools and where better to celebrate Christmas than outside in the cold and frosty air (well, we had a few soggy and windy days too!)
Here are some of the activities the pupils and school staff have been helping us with:
First of all, at Christmas you need a Christmas tree and what better present to send someone, so Lochinver pupils went on a hunt for the perfect tree to send to the Achiltibuie pupils.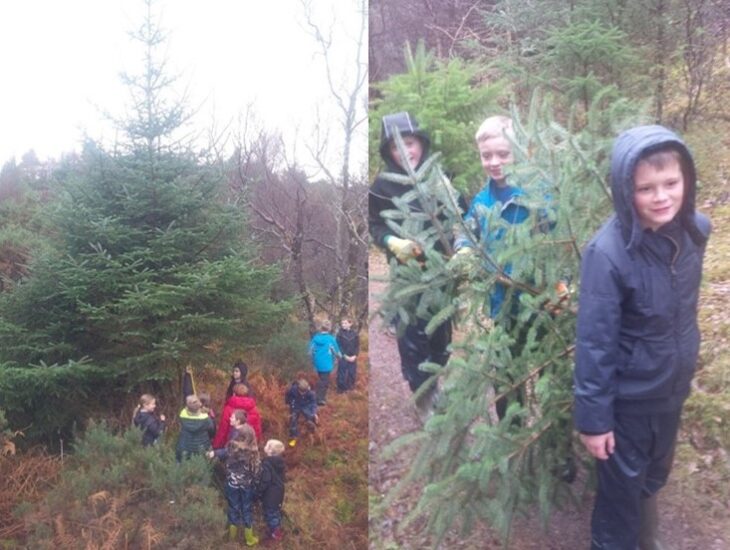 Lets measure this one…..too big it won't fit in the truck! ……….This one is just right.
Then its time to start a nature ADVENTure calendar with little tasks in nature for every date in December……..find some reindeer antlers, write STAR with sticks, build a house for an insect, make a Christmas feast using natural materials, mmmm…..can you taste those sprouts?!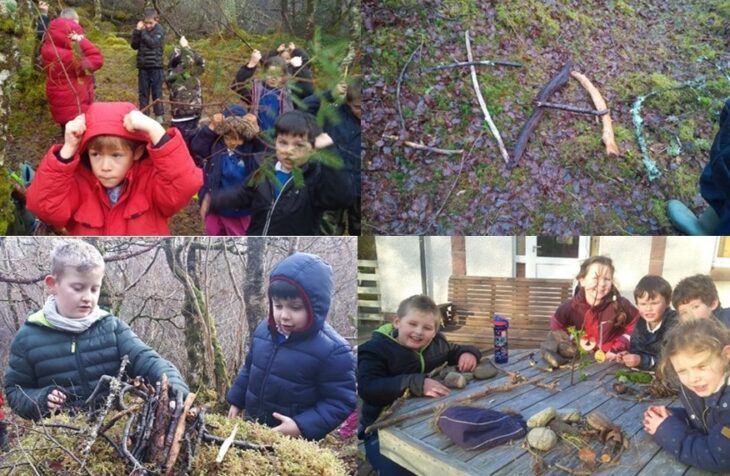 Christmas decorations next, natural wreaths using up a neighbour's leylandii cuttings, pine cones and a few small sprigs of holly. We looked at how to source natural materials responsibly and why there are so many tiny holly trees but not so many big ones.  Can you guess why?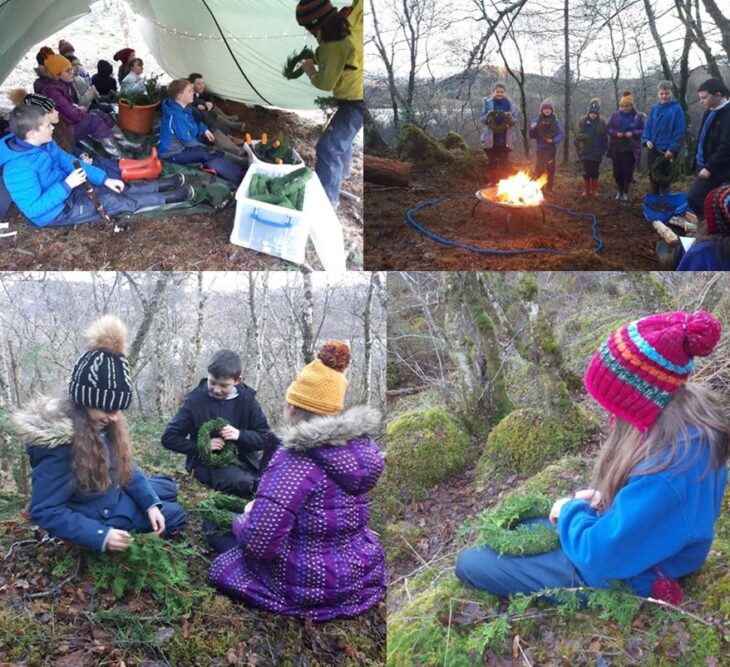 This is also a time to think about others and a visit to the Wishing Tree gave us the opportunity to do this, writing our wishes for our loved ones and tying these wishes to the tree.
A huge thank you also to the teachers and staff at Achiltibuie and Lochinver School who have thrown themselves into the festivities too (we think they enjoyed it all as well 😊)
Merry Christmas from the CALLP Outdoor and Woodland Learning team – Fiona, Kat and Vickii.
---
Coigach & Assynt Living Landscape