Heritage researcher needed for new CALLP project
, by Coigach & Assynt Living Landscape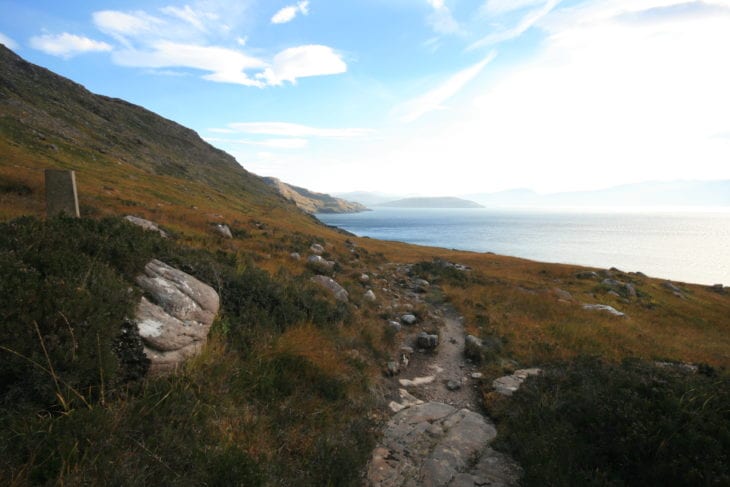 A new CALLP initiative, called the Coigach and Assynt Heritage Signage Project, is just about to start, and project leads Coigach Community Development Company and Historic Assynt are looking for a researcher to join the team to:
Investigate and agree with the project coordinators sites for signposts, interpretation panels and plinths on a new Heritage Trail route through Coigach and Assynt, in consultation with community groups and the wider community
Identify land ownership and agree with the project coordinators appropriate locations for potential placement of signage for approval by landowners, including seeking planning permission where necessary
Work with project coordinators to collate information about each agreed site for inclusion on the leaflet, panels and website pages
Collaborate with project coordinators on working up a detailed brief for a graphic designer for the Heritage Trail leaflet, interpretation panels and signposting.
You will…
Have proven experience of working on similar projects
Be a confident communicator, with the ability to listen and work with others
Have an extensive knowledge and understanding of Coigach and Assynt
Have an interest in the histories of people and landscapes
Be diligent and meticulous
Have the ability to work on your own initiative and to work to deadlines
Have an understanding of the wider CALLP project and of its vision
Have access to your own transport
Be confident using video-conferencing applications
Enjoy the great outdoors and photography.
A fee of £3000 (inclusive of VAT if applicable) has been allocated for this contract.
Interested? Please email Ann Marie info@coigachcommunity.org.uk for further information and details about how to apply. You can also download the Heritage Signage Project brief.
The deadline for applications is midnight on Sunday 22 November 2020
---
Coigach & Assynt Living Landscape