What to spot: October Edition
, by Coigach & Assynt Living Landscape
Welcome to our October Edition of what wildlife you can look for when out and about. A lot of migrants are arriving this month to spend the winter with us in Coigach and Assynt. The beautiful red heads of Rowan berries are a favourite of several species including Waxwings, Redwings and Fieldfares.
Waxwings (Bombycilla garrulus) are a stocky bird that can be seen in small groups to large gatherings. On their heads, they have a prominent crest and black chin as well as yellow flashes on their wings and tail. They are arriving now and through November. The birds that visit us have flown from Northern Scandinavia and Siberia where they breed.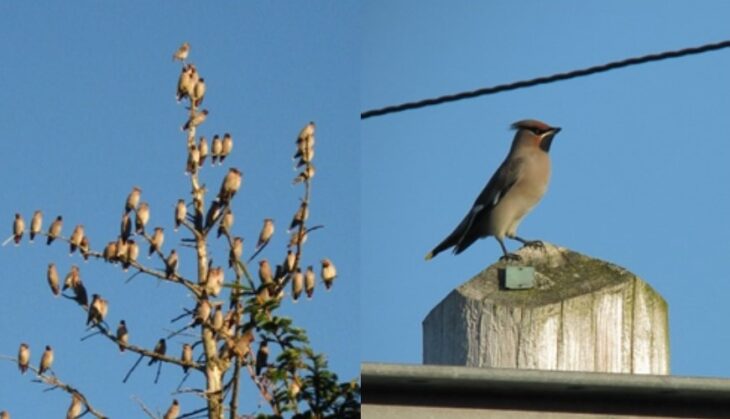 Redwing (Turdus iliacus) are a shy bird with red flanks and the smallest of the true thrushes we can see. Its favourite foods are berries, apples and insects. Some arrived towards the end of September but most birds will arrive this month, flying all the way from Iceland. Few breed here but they can arrive in their thousands.
Interesting fact: Redwing first nested in Scotland in Inverness in 1932 and the population grew rapidly.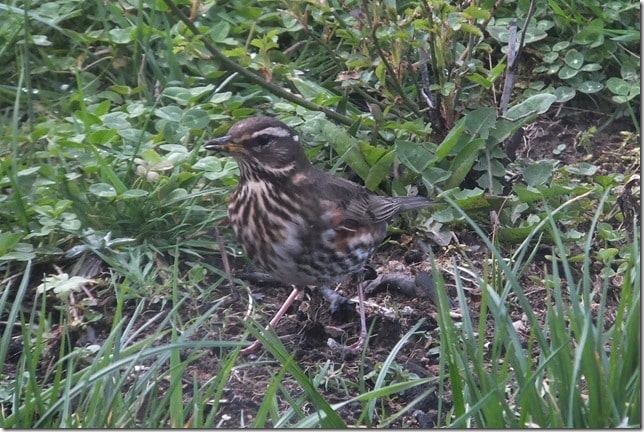 Fieldfare (Turdus pilaris) are more Mistle Thrush in size and fly in large flocks, sometimes accompanied by Redwings. A yellowy chest, spotted belly and a grey head and rump. They are a nomadic species, moving on to search for foods such as berries from Rowan, Juniper, Elder and Holly. The birds that winter here have arrived from Scandinavia in large numbers.

Some of the larger birds heading to Coigach and Assynt include Barnacle Geese and Whooper Swans, often seen in smallish flocks flying over and making distinctive noises.
Barnacle geese (Branta leucopsis) are similar in look to the Canada Goose but are slightly smaller and have a cream head. They have a distinctive barking call and will be heading to traditional wintering grounds such as Islay where they will gather in large numbers to graze on stubble, etc.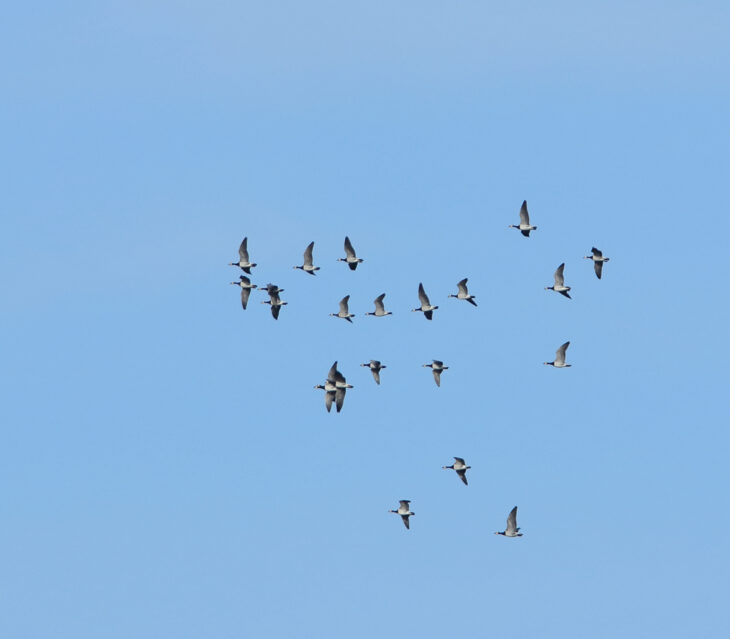 Whooper Swan (Cygnus cygnus) are slightly smaller than the Mute Swan and have a long, yellow, roman nose bill. They can be found on grassland, lochs and sheltered bays around CALL as well as flying over. About 4000 birds will winter in Scotland before returning to Iceland to breed.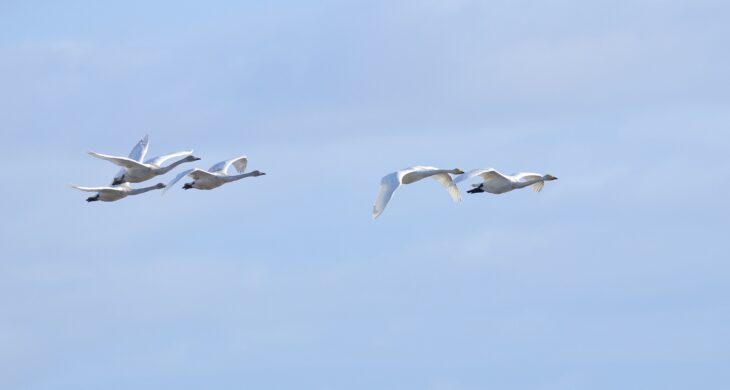 A few smaller birds that may be seen in gardens this month, looking for food and investigating feeders are Bramblings and Long Tailed Tits.
Bramblings (Fringilla montifringilla) are passage migrants on their way to Southern Europe from Fenno-Scandia. They tend to concentrate around food sources and especially partial to beech mast. A beautiful orange bellied bird, roughly the size of a Chaffinch, with a larger forked tail.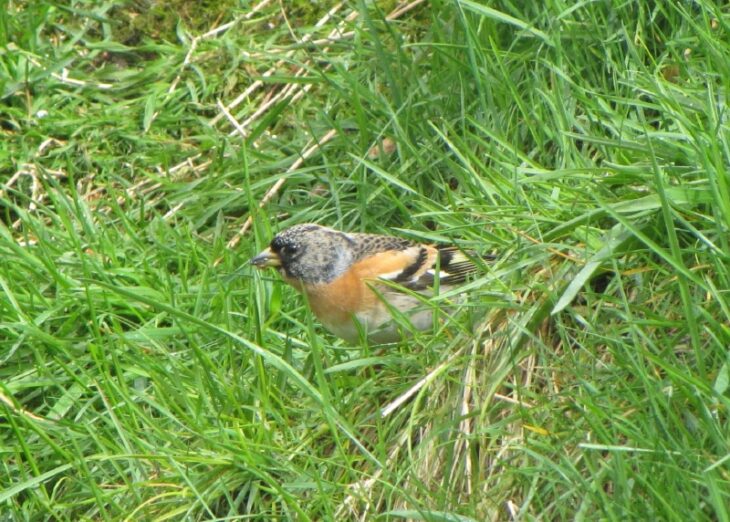 Long Tailed Tits (Aegithalos caudatus) are one of my favourite species to spot. Such a tiny bird with such a long tail! Although they can be seen all year in CALL, at this time of year you may spot flocks. At night, they huddle together in a big fluffy ball of up to 20 birds for warmth.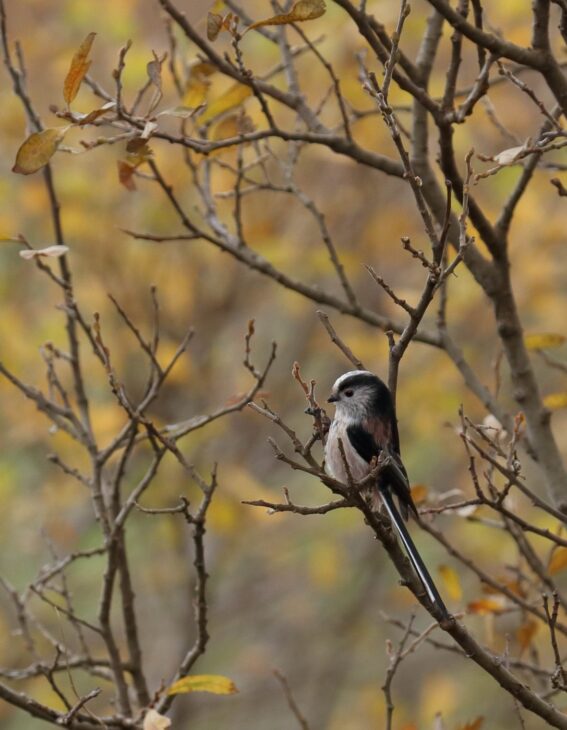 October wouldn't be October without a mention of bats. Within Coigach and Assynt there are three species you may see at dusk, flying around catching insects. They are described below:
Common Pipistrelle (Pipistrellus pipistrellus) – our most common species. It can be found in any habitat and is widespread across the UK. 45kHz call
Soprano Pipistrelle (Pipistrellus pygmaeus) – Only separated as a species from the common pipistrelle in 1999. Near identical in appearance but they can be told apart from their calls with a bat detector (common 45kHZ call, soprano 55kHz call). Soprano Pipistrelles favour riparian vegetation and have been seen in Lochinver and Inverkirkaig.
Daubenton's Bat (Myotis daubentoniid)- Found flying low over sheltered rivers and lochs catching flies. In October, they are getting ready to hibernate over winter in a nearby cave or tunnel by eating as many flies as they can. Recorded previously in Lochinver and Inchnadamph.
Enjoy being out and about in Coigach and Assynt this month and as always please enjoy our wildlife and scenery responsibly.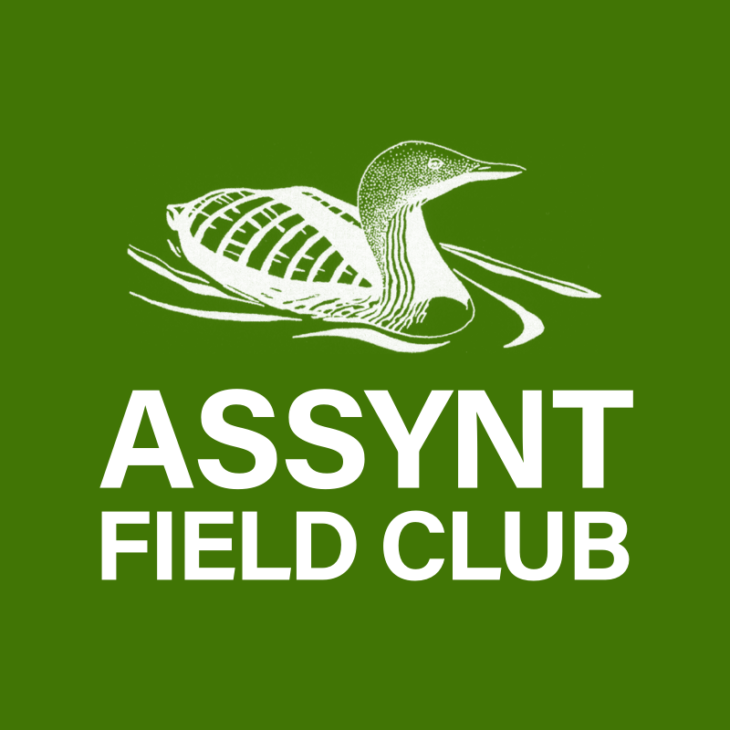 ---
Coigach & Assynt Living Landscape