Scottish Wildlife Trust Staff Conference 2019
, by Coigach & Assynt Living Landscape
This month we went to join colleagues at the Scottish Wildlife Trust Staff conference in Seamill, Ayrshire. It was a great two days where we got to catch up with other Living Landscape teams, head office staff and learn about other projects going on at the Trust. On day 1 Fiona and Laura held a workshop, a chance to slow down and show us your favourite wild space and experiment with artist supplies.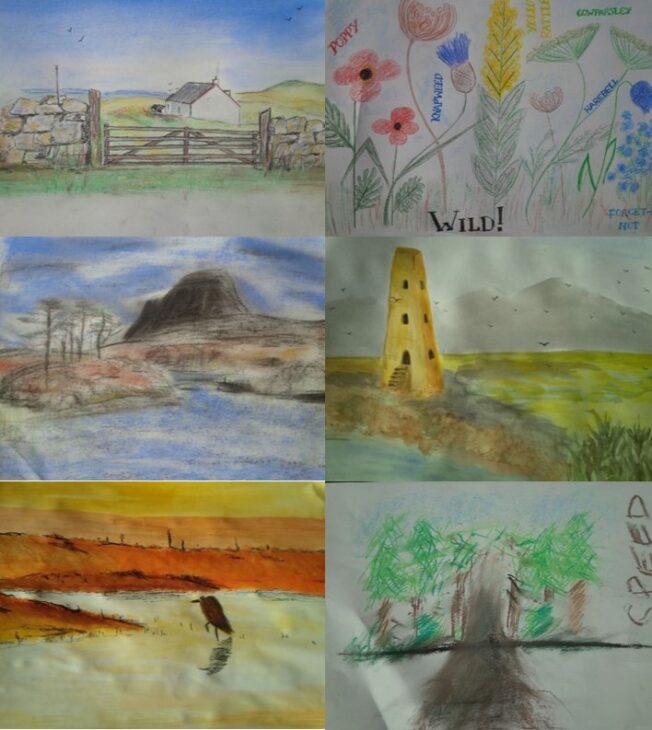 Alongside the CALL workshop other colleagues had organised a range of other activities, allowing us to be a little childlike and learn tips and skills to take back to Coigach and Assynt. I myself joined the Wild Ways Well Team from Cumbernauld Living Landscape, enjoying a walk in nature and learning how to experience woodland and beaches in a more sensory way than just our eyes. For more information on Cumbernauld Living Landscape click here.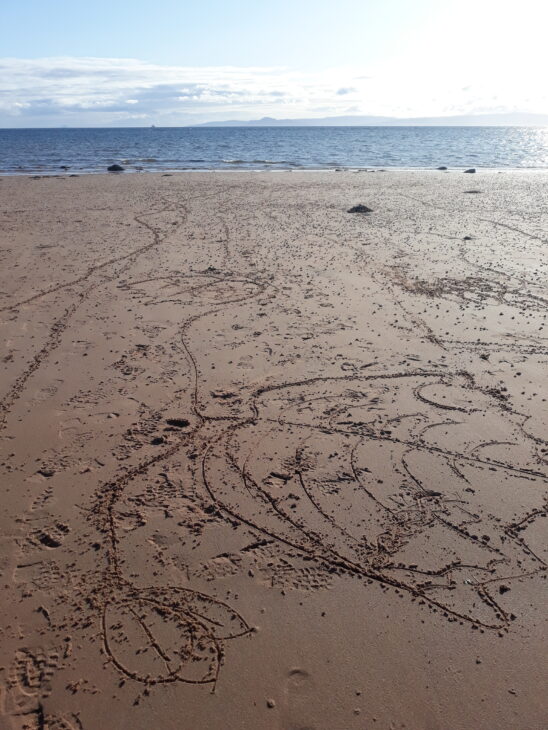 Day 1 finished off with a quiz. Not to say we are competitive, but we came second! A great quiz set up by Cumbernauld and Trust Staff where each category was related to the conference. Examples: the Peat round (all answers start with the name Pete), Animal nicknames of athletes and sports stars and a music round where all the bands had animal related names. Our certificate hangs proudly in our Lochinver Office!
Day 2 involved a visit to some of the sites in the Garnock Connections Landscape Partnership nearby. Laura, Susan, Kat and I visited Gailes Marsh Nature Reserve, learning about their Small Blue Butterfly re-introduction work leading to a new project: the Irvine to Girvan Nectar Network and also visiting their Boosting the Birds project's artificial Sand Martin nesting bank. This also included a look at their volunteer tree nursery. Not quite to the scale that Susan is used to but a great area for volunteers to grow different tree species for the reserve and create a bug hotel. More information on Garnock Connections can be found here.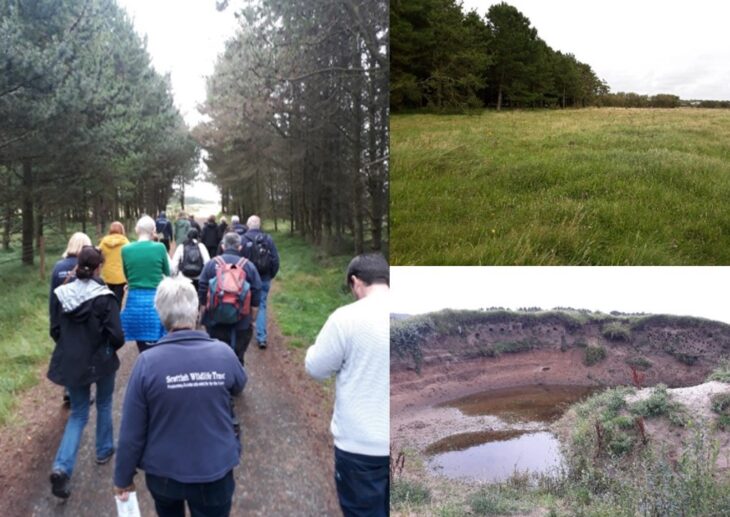 Thank you to the Trust staff for holding such an enjoyable event and to the Seamill Hydro for hosting the conference.
---
Coigach & Assynt Living Landscape