Spring Clean Take 2: April Volunteer Day
, by Coigach & Assynt Living Landscape
As I arrived on site the heavens opened, 'another wet beach clean' I thought. I was wrong.
By 11am the sun pushed through as volunteers started to arrive. We were all soon removing all the waterproof layers as it turned into a glorious day.
We concentrated on the sandy straight of the Bay of Stoer shoreline between the rocky outcrops; Clachtoll Broch to the left and Stac Fada to the right. The beach started off quite colourful with small pieces of rope, plastic, twine and fishing line. By the end of the event we had removed 18.5 Kilos of rubbish from the beach! A fantastic amount.
We all retired to the bench for well-deserved rest and biscuits when a few divers caught our eye. We scurried to get binoculars and scopes out and found that the bay was in fact full of diving birds of all types. To top it off a pair of White-Tailed Eagles flew over, being mobbed by a Raven and a Hooded Crow. A list of all the species seen in the bay are listed below.
Thank you to all who came along, an amazing effort by all. Our next meeting will be on the 23rd May.
Before:

After: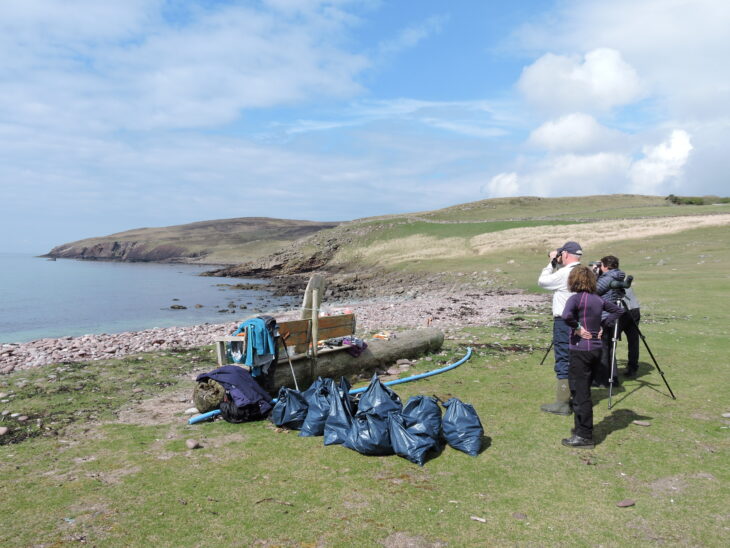 Here is a species list of all we saw after the beach clean:
Black Guillemot
Black Headed Gull
Common Tern
Cormorant
Cuckoo (heard)
Fulmar
Gannet
Great Northern Diver
Greenfinch
Greylag Geese
Guillemot
Hooded Crow
Lesser Black Backed Gull
Linnet
Meadow Pipit
Oystercatchers
Porpoise
Raven
Razorbill
Redpoll
Red Throated Dover
Ringed Plover
Sanderling
Shag
Wagtail
Wheatear
White Tailed Eagle pair
4 catfish egg cases (species to be confirmed)
1 skate case (species to be confirmed)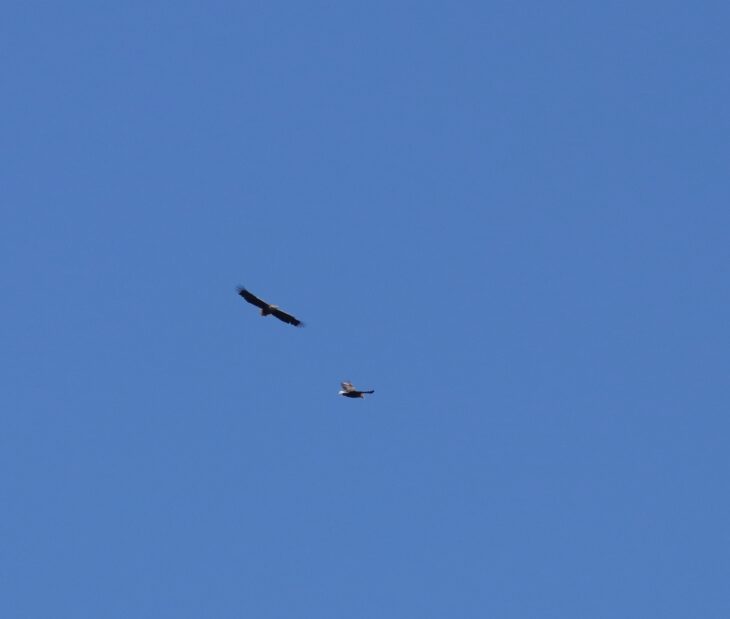 ---
Coigach & Assynt Living Landscape