Changes
, by Coigach & Assynt Living Landscape
Guest blog and photography by Chris Puddephatt from 31st May 2017.
It's six weeks since my first visit on that cold, wet, muddy day and the landscape was still wearing its brown winter cloak. Not anymore! Lots of green lushness and flowers blooming. Heath spotted orchids line the track, and there's sundew in the wet ditches at the sides.
I see lots of walkers today, all taking advantage of the perfect conditions for a trip to the top.
Joining Andy and Mark, they're making pace across the peat, the finished work snaking back like a ribbon. Every one of the walkers uses it. The path is making their journey easier and drier. Of course, the main benefit is that they're not trampling across a wide swathe of boggy ground any more, and the recovery has already started.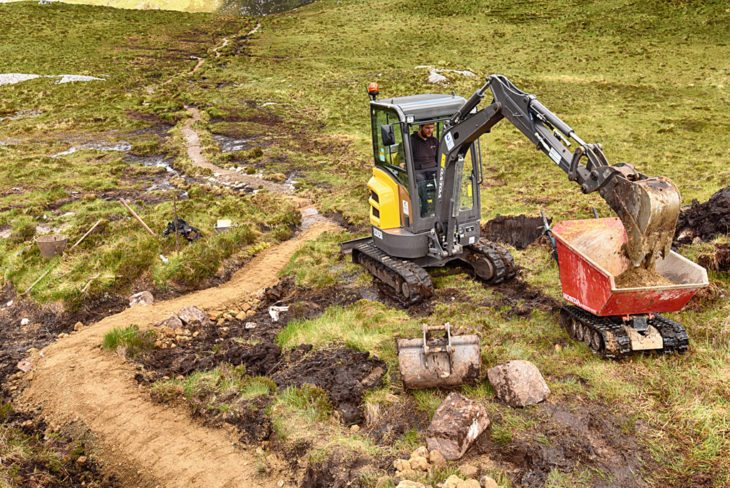 Watching Andy drive the digger, I can see he's no novice; whether it's gravelly top dressing or turf, each bucketful arrives with amazing precision.
I set up my camera to record a time-lapse sequence and sit down for a while. It's going to take one frame every second for about half an hour and automatically stitch them together.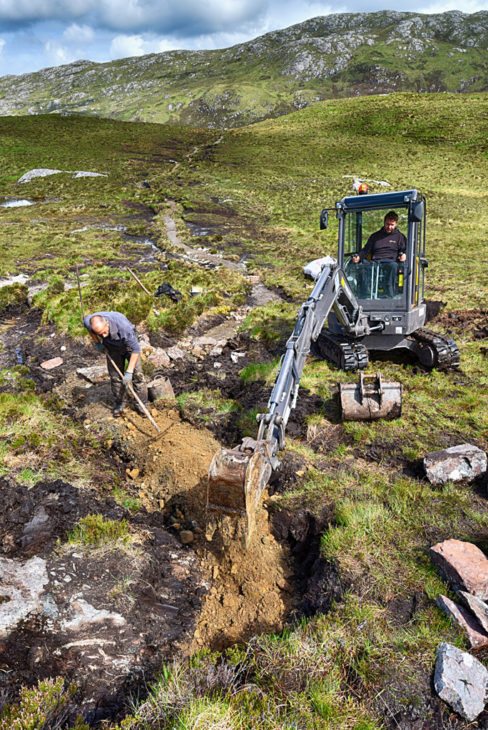 A couple of well-laden walkers come down the path and comment that they like what I'm doing. Not me, I reply, I'm not building the path, I'm just taking photos. Yes, you, they say. We've seen your photos in the Bothy. And you recognised me? Yes, from the selfie in the loch last week! Crikey, Chris Goodman didn't waste any time printing that one; I'll have to drop by the Bothy on my way back.
I wrap it up after lunch, and realise that this might be my last trip for a while. And I'm not relieved; I am actually a little sad. I've thoroughly enjoyed my part in this project. The path workers have been a great bunch; good company; colourful characters with stories to tell. I'm pleased to have met them; it's been a privilege.
The path does still have a long way to go, but progress is good and it's already making a valuable contribution.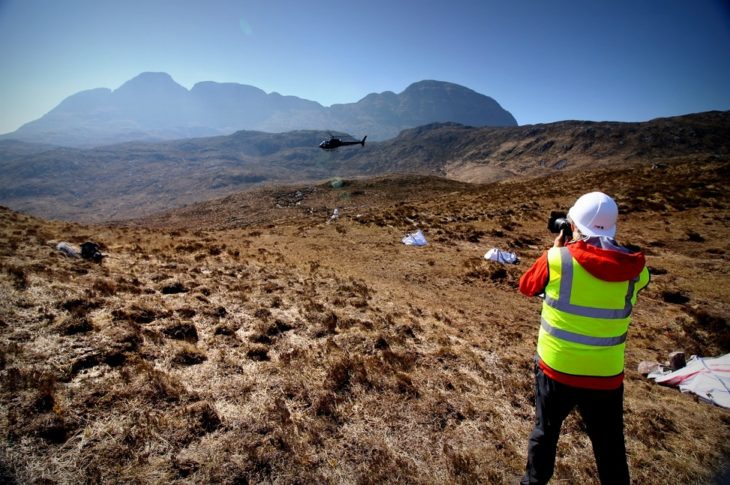 Find out more about the Suilven Path Project here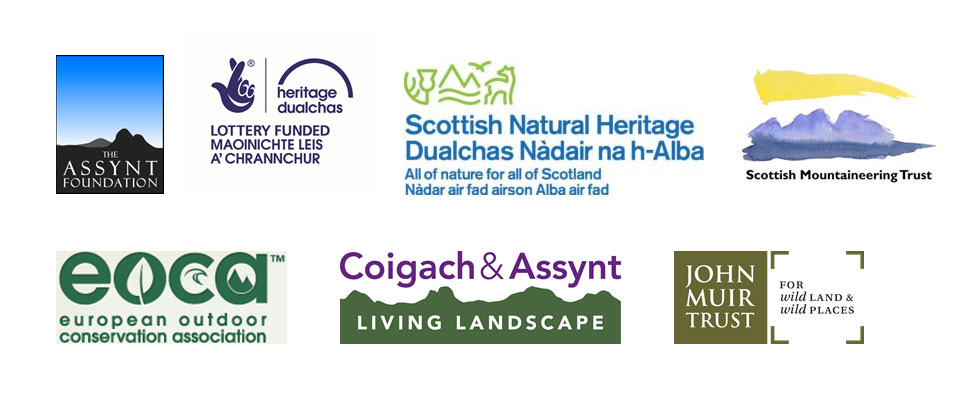 ---
Coigach & Assynt Living Landscape